Erwin Sattler
Regular price
$8,500.00 USD
Regular price
Sale price
$8,500.00 USD
Unit price
per
Sale
Sold out
MECHANICA M1 CARBON – LIMITED TO 50 PIECES (about 10 pieces remaining).
The history of Mechanica clock kits began 18 years ago. Starting with the introduction of the Mechanica M1 to the present day and the newest model of the Mechanica M5, they delight their proud owners every day with a wide variety of equipment.
In all these years, of course, suggestions from our customers as well as our own ideas have fallen by the wayside and have not yet been implemented. On the occasion of the "coming of age" of the clock kits, we caught some of these ideas in order to present them in a special model, strictly limited to 50 pieces.
Each example proudly displays its individual number on the dial, which also has an hour and minute display from the center, a moon phase display and a cutaway.
For the upgrades for Mechanica M1 Carbon LE: https://erwinsattlerclocks.com/collections/mechanica-m1-carbon-upgrade-kits
Already Included in this Limited Edition clock kit: 
– Rim, base and the cassette in the back with carbon inlays
The incomparable visual appearance of real carbon, gives a special hightech charm to the case.
– Anti-reflective glasses
For the first time, anti-reflective glasses find their way into a Mechanica model. Thanks to these elaborately manufactured panes, a glare-free view of the inside of the case is possible.
– Moon phase with mother of perl discs
The addition to a precision pendulum clock with the useful complication of the moon phase is also a visual highlight. The moon shines in full splendor thanks to the shimmering, hand-polished and also domed mother-of-pearl inlays.
– Twin barometer
The negative effects of air pressure fluctuations on the accuracy are balanced out with the new, symmetrically arranged double barometer instrument with aneroid cans.
– Pulley with ball bearings
The pulley with ball bearings offers not only visual appeal but has also two technical advantages: Its
ball bearings do not wear and keep friction to a minimum, which improves the accuracy of the
clock.
– Glass window in the top of the case
Incorporating a pane of mineral glass into the top allows a spotlight to illuminate the movement.
– Cutaway in the dial
The cutaway in the seconds subdial in conjunction with a milling in the top plate of the movement makes it possible to see the gold-plated gear wheels and the Graham escapement.
Share
View full details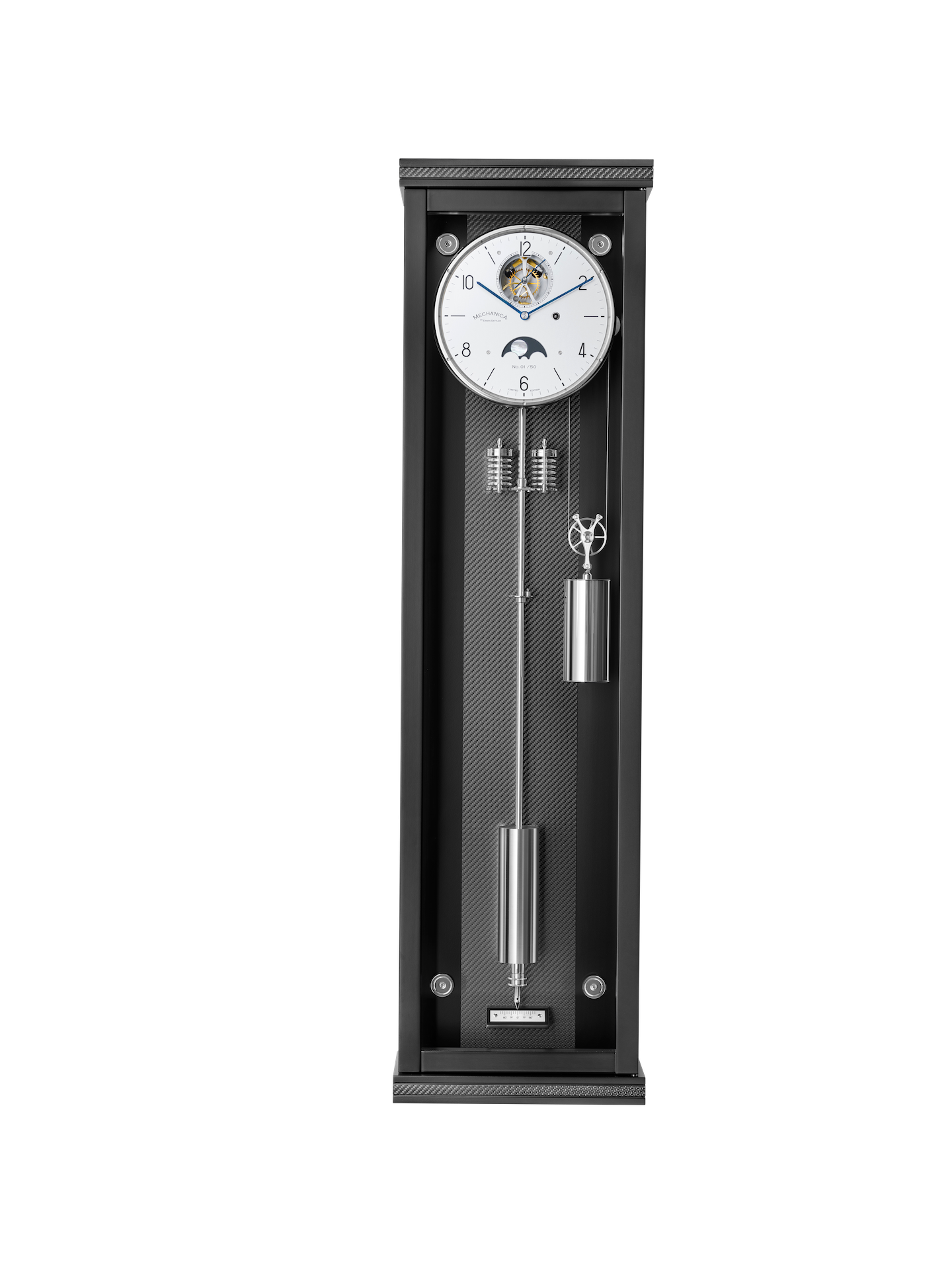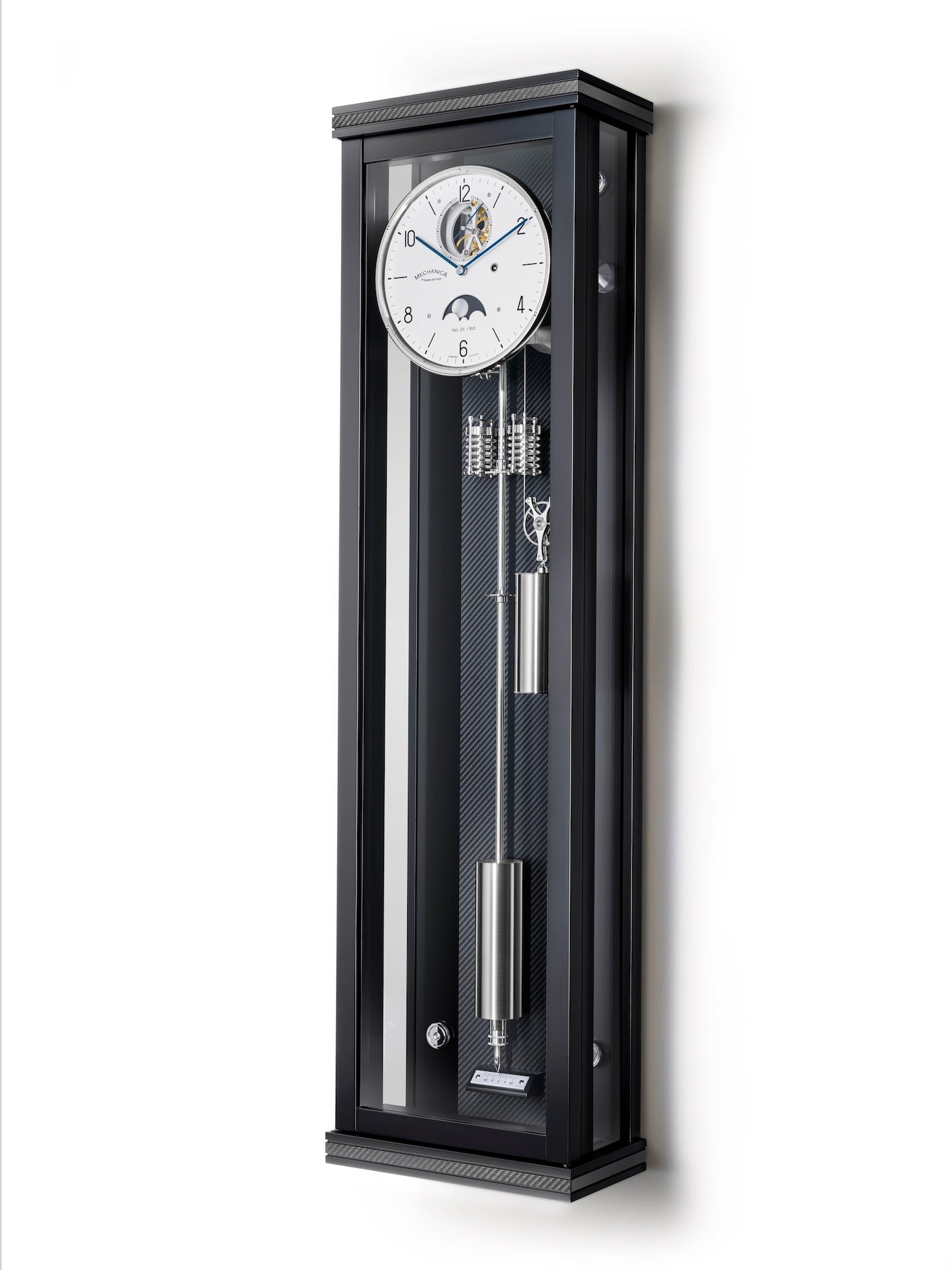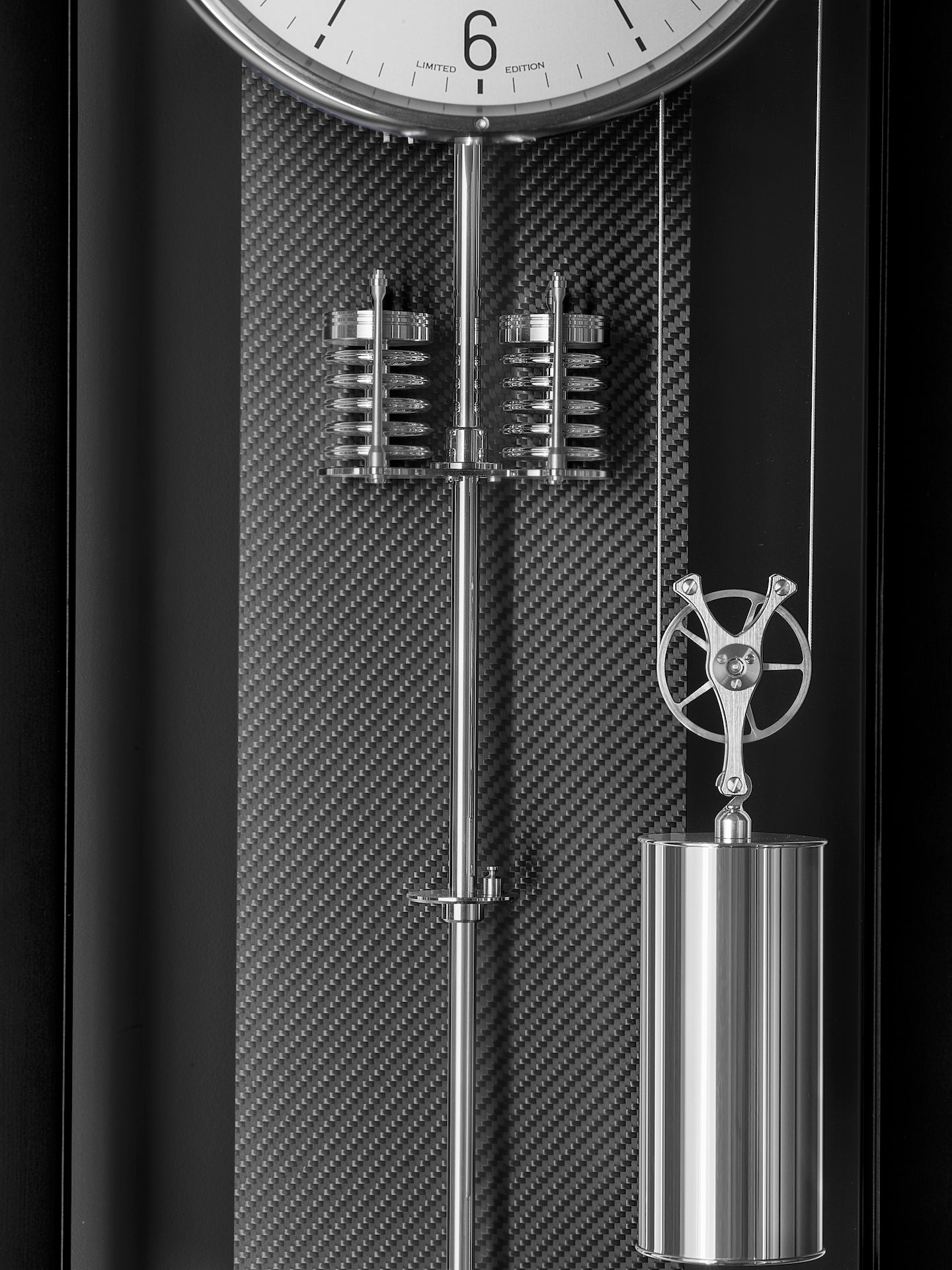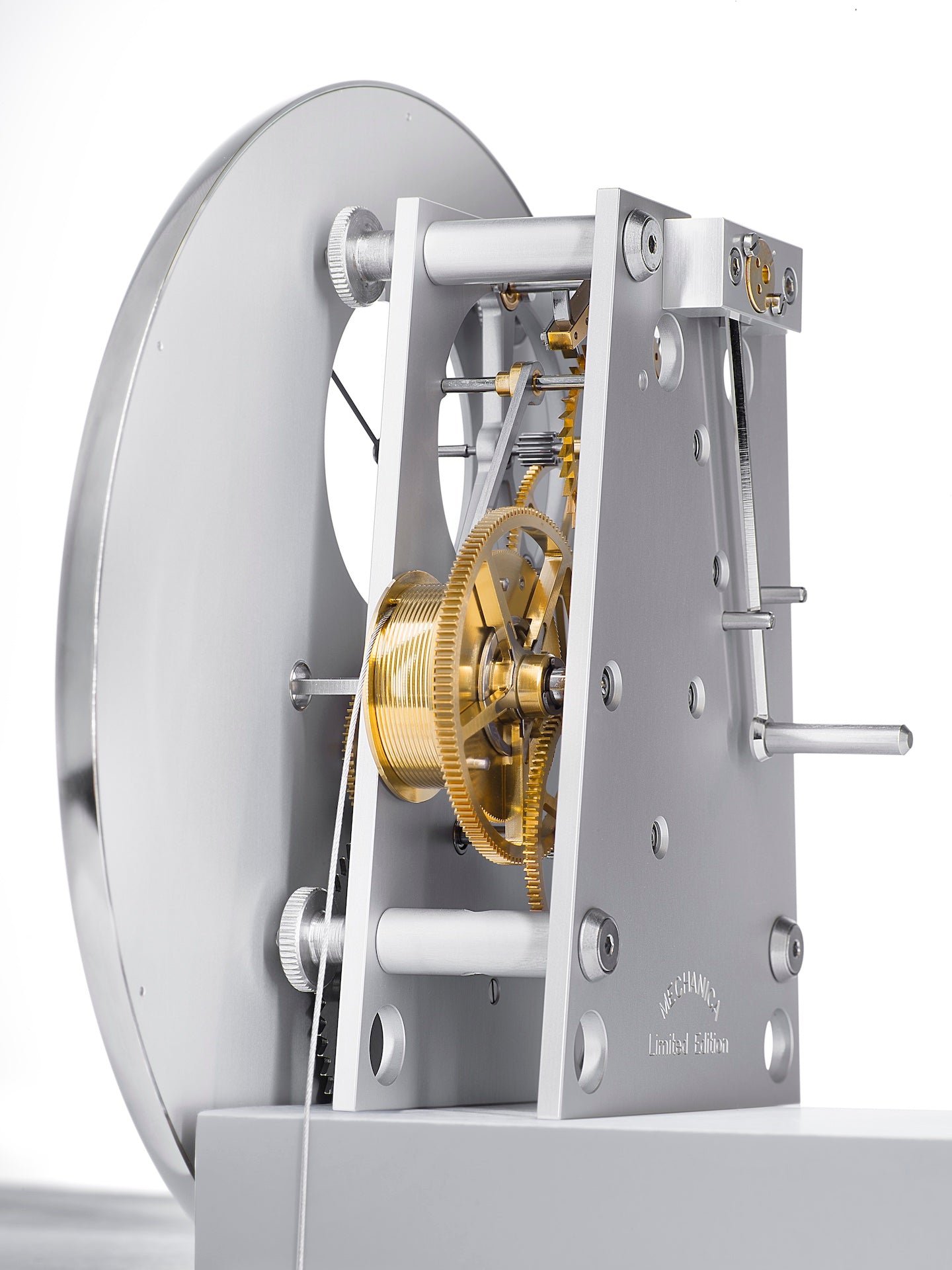 Treasures are kept safe and hidden inside a fascinating and impressive precision pendulum clock
The Troja Sonata M, a precision pendulum clock with half-hour impact mechanism and moon phase display. As an imposing grandfather clock, it can also hide the most secret treasures … In addition, the video also shows the Secunda Sonata, the counterpart as a classic precision pendulum clock for the wall.