Erwin Sattler
Regular price
$4,480.00 USD
Regular price
Sale price
$4,480.00 USD
Unit price
per
Sale
Sold out
The Mechanica M4 is a precision pendulum clock that comes with all the hallmarks of quality that characterise its great predecessors.
Some of the characteristic elements include a temperature-compensated Invar pendulum, hardened steel pinions and milled gold-plated gear wheels. Thanks to the use of stainless steel ball bearings and premium-quality materials, combined with the special design details, the Mechanica M4 can be assembled without any need for previous clock-making experience or additional tools. Detailed assembly instructions can be found in the "Clock Book"; this manual not only provides a step-by-step guide to ensure that the clock assembly experience is both unique and successful, but also introduces the customer to the technical aspects of their Mechanica M4's inner workings.
Customisation can be achieved with various upgrade kits: These allow the customer to transform the face of their Mechanica M4 into a regulator dial and further enhance it if they wish by adding hand-domed and polished hands. The upgrade kits on offer also include a ball-bearing rope pulley, polished screws and a double cylinder pendulum.
 For Mchanica M4 Upgrade Kits, please visit: https://erwin-sattler.myshopify.com/collections/mechanica-m4-upgrade-kits
Share
View full details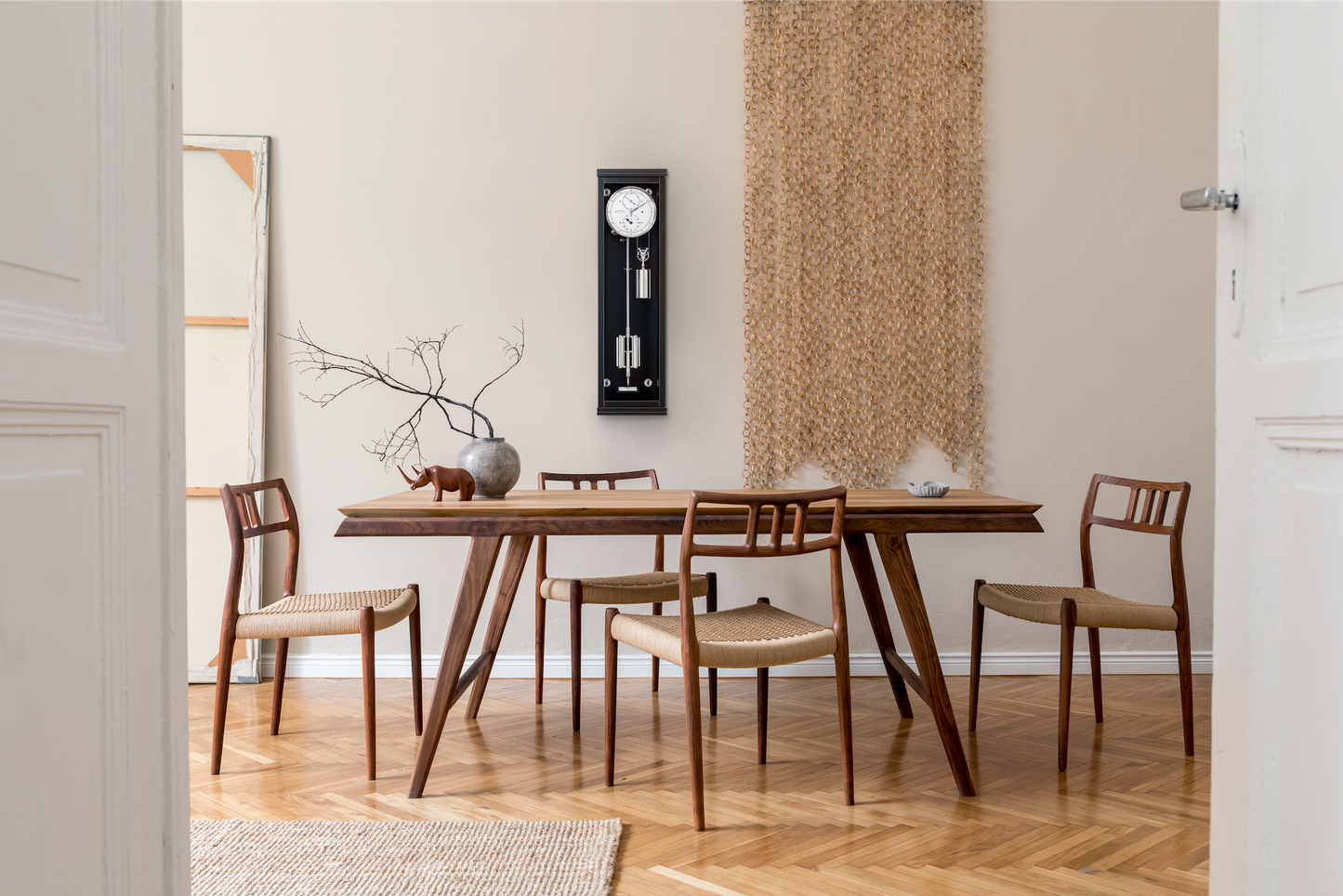 Treasures are kept safe and hidden inside a fascinating and impressive precision pendulum clock
The Troja Sonata M, a precision pendulum clock with half-hour impact mechanism and moon phase display. As an imposing grandfather clock, it can also hide the most secret treasures … In addition, the video also shows the Secunda Sonata, the counterpart as a classic precision pendulum clock for the wall.