Erwin Sattler
Regular price
$24,800.00 USD
Regular price
Sale price
$24,800.00 USD
Unit price
per
Sale
Sold out
HIGHLIGHTS
Five-part, skeletonised dial with applied and polished indexes
Back plate guilloché by hand
One month power reserve
Limited and numbered to 65 pieces
MODERNITY MEETS OLD CRAFTSMANSHIP
The incredible depth of the movement is the first impression that the new Aperia III creates.
Several factors are required to create this effect: The dial consists of five individually screwed and skeletonised subdials, which are mounted on the extremely opened, rhodium-plated dial plate.
The combination of the guillochee white rhodium plated back plate and the skeletonized black rhodium plated front plate create a beautyful play of colors.
THE TIME DISPLAY IS COMPLEMENTED BY A CALENDAR AND A HAND-PAINTED MOON DISC
All components between the plates undergo sophisticated finishing processes. Manual grinding and polishing are a proof for classic craftsmanship.
The depth is perfected by the modern "Opus" case, with metal inlays in the cornices and an anti-reflective U-glass that allows an almost reflection-free 180° view of the movement.
A calendar displaying the date, day of the week and moon phase (which is painted by hand, as usual at Erwin Sattler), a half-hour striking mechanism with a repetition and silencing function, and the hand-polished and domed hands complete the elegant appearance.
Little secrets that the Aperia III only shares with its owner are the door with its invisible magnetic lock, as well as a flap discreetly integrated into the bottom for the silencing weight and the winding crank of the regulator with 30 days power reserve.
In its perfect entirety, the new Aperia III, limited to 65 pieces, is a true jewel in any living space!
TECHNICAL DATA
Case
Opus-case, black varnish with hand polished cassette in
black-brown,
rim and base with metal inlays,
door with magnetic closure,
compartment for the crank hidden in the base
Height: 96 cm, width: 25.5 cm, depth: 11 cm
Crystals
Anti-reflective mineral glass, affixed on a mitre
Movement
Sattler Calibre 1575-SK, calendar and strike train
Power reserve
30 days
Drive
Weight going train 2,000 g with pulley
Weight strike train 1,600 g with pulley
Oscillator
Wood rod pendulum with solid, turned brass pendulum bob,
polished and nickel-plated
Ball bearings
8 stainless steel precision ball bearings
Jewel bearings
15
Dial
Anodised, five-part, applied and polished indexes,
skeletonised, numbered, hand-painted moon disc, date and
day display
Hands
Blue steel hands, hand domed
Strike train
Half-hour rack strike train with gong, hour repeat, powermaintaining
mechanism
Beat rate
4.320/h
Weight
13 kg
Limited and numbered to 65 pieces
Share
View full details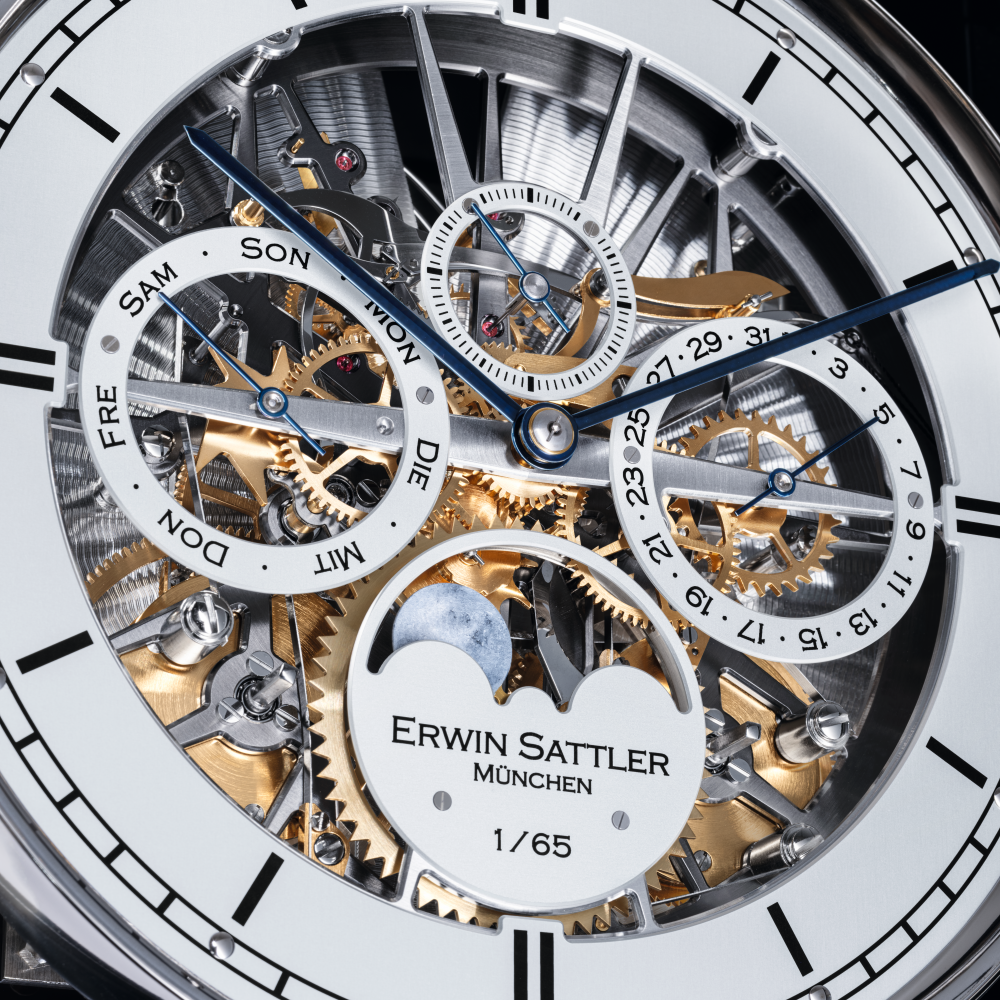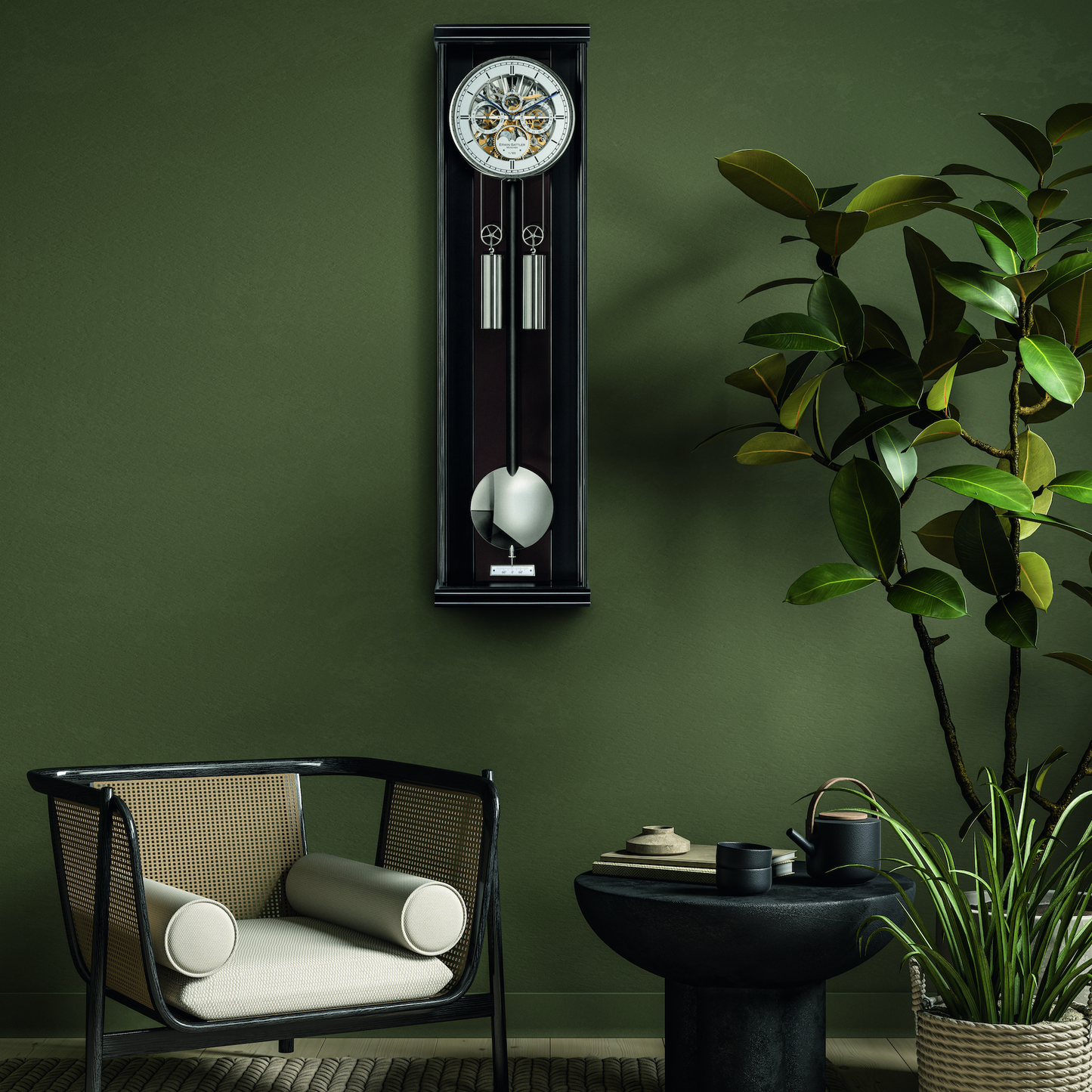 Treasures are kept safe and hidden inside a fascinating and impressive precision pendulum clock
The Troja Sonata M, a precision pendulum clock with half-hour impact mechanism and moon phase display. As an imposing grandfather clock, it can also hide the most secret treasures … In addition, the video also shows the Secunda Sonata, the counterpart as a classic precision pendulum clock for the wall.