Erwin Sattler
Regular price
$8,000.00 USD
Regular price
Sale price
$8,000.00 USD
Unit price
per
Sale
Sold out
AS TRADITIONAL AND RELIABLE AS 200 YEARS AGO AND NOW A SWEET-SOUNDING EYE-CATCHER IN ANY LIVING SPACE – THE VERY BEST OF CLOCK – MAKING IN A TIMELESS FORM
This 70-centimetre-tall clock signals every half-hour with wonderfully tuneful chimes, but the owner need not await the half-hour. Thanks to the repetition feature, the strike train can be manually triggered up to the fiftieth minute, thus allowing the previous hour to be repeated. The chime can also be completely silenced if preferred.
As in the original Vienna regulators of 200 years ago, the classic strike train of the Classica S 70, with its traditional design and finish, guarantees reliable operation for generations and is housed within a case coated in 13 layers of varnish to create a truly unique piece. This overall look is complemented by two blued steel hands that display the hours and minutes on the high-quality enamel dial, giving this clock its equally characteristic and timeless appearance.
As with each individual clock that is lovingly manufactured at Erwin Sattler, the Classica S 70 is characterised by high quality and first-class materials – it is a masterpiece of technical and design prowess. Whether in classical décor or modern elegance, this charming regulator will integrate perfectly into its surroundings.
HIGHLIGHTS
Half-hour strike train with repetition
Solid bezel and pendulum bob
Exceptionally long service life due to the 15 jewel bearings and 4 ball bearings
Share
View full details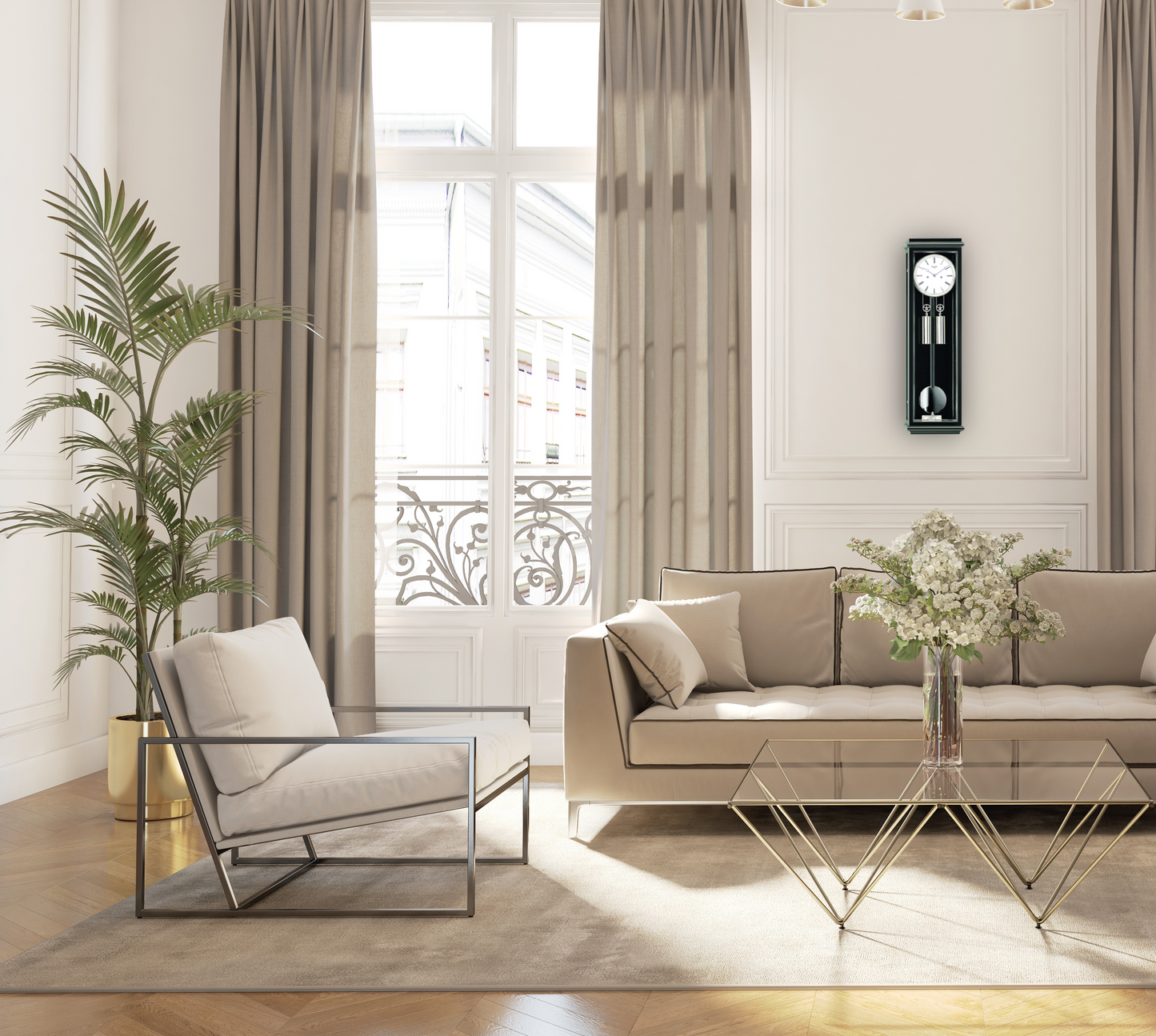 Treasures are kept safe and hidden inside a fascinating and impressive precision pendulum clock
The Troja Sonata M, a precision pendulum clock with half-hour impact mechanism and moon phase display. As an imposing grandfather clock, it can also hide the most secret treasures … In addition, the video also shows the Secunda Sonata, the counterpart as a classic precision pendulum clock for the wall.