Erwin Sattler
Regular price
$980.00 USD
Regular price
Sale price
$980.00 USD
Unit price
per
Sale
Sold out
IMPORTANT METEOROLOGICAL ASPECTS ON THE HIGH SEAS – A WONDERFULLY DECORATIVE ADDITION TO THE NAVALIS, WHETHER ON-BOARD A BOAT OR SHIP OR IN YOUR LIVING ROOM.
The thermometer shows the temperature in degrees Celsius or Fahrenheit, if required. The barometer with aneroid capsule measurement also possesses an indicator to mark the actual air pressure in hPa or inches. The third device is a precision hygrometer that uses so-called Supratherm technology to illustrate relative humidity as a percentage.
The cases of the barometer, thermometer and hygrometer are also crafted in solid brass, finely polished and then chromed to protect against corrosion. In each case, three screws can be used to secure these simple, yet classic, instruments onboard the ship. And a simple   hanging device is provided in the back of the clock for mounting at home.
The blue, Breguet-style, steel hands, with their characteristic counterweights, precisely  indicate each of the measurements – aesthetics meet technical precision.
HIGHLIGHTS
Solid brass, chromed
Decorative design
Share
View full details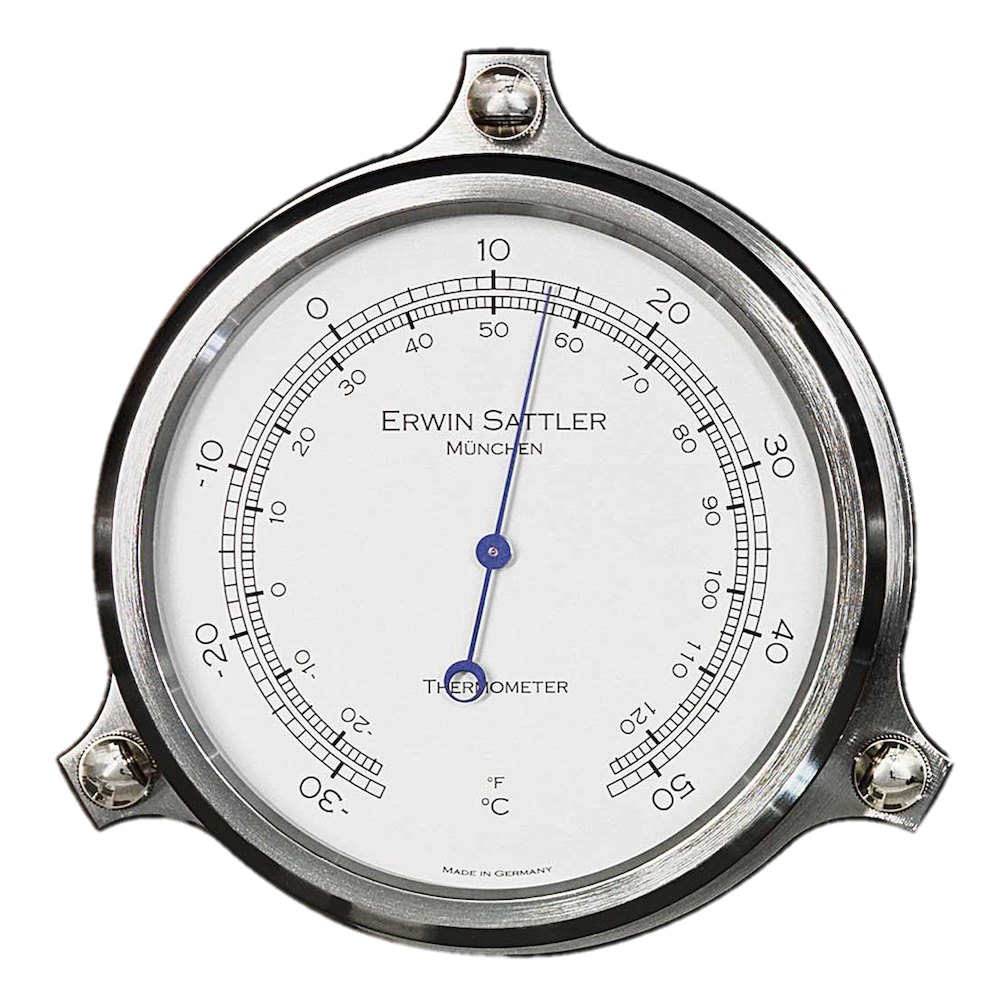 Treasures are kept safe and hidden inside a fascinating and impressive precision pendulum clock
The Troja Sonata M, a precision pendulum clock with half-hour impact mechanism and moon phase display. As an imposing grandfather clock, it can also hide the most secret treasures … In addition, the video also shows the Secunda Sonata, the counterpart as a classic precision pendulum clock for the wall.