Erwin Sattler
Regular price
$68,000.00 USD
Regular price
Sale price
$68,000.00 USD
Unit price
per
Sale
Sold out
STYLISH, FUNCTIONAL AND, AT THE SAME TIME A SECURE STORAGE OPTION FOR VALUABLE WRISTWATCHES AND OTHER PIECES OF JEWELLERY
Enthusiastic horological connoisseurs and collectors appreciate the Rotalis series from the Erwin Sattler manufacture. This stylish, functional and, at the same time, secure storage option for valuable wristwatches and other pieces of jewellery has now been enhanced by a new watch winder, the Rotalis 15. 15 precision watch winders, which can be individually programmed via WLAN, are hidden behind safety glass. Here, each of the watches that are entrusted to these winders is wound to perfectly meet its individual needs. At the same time, the winders present the timepieces from their best side – the 12 o'clock position. To ensure that these treasures are stored securely, a fingerprint scanner is used to open the glass panel. This is hidden behind a sliding panel that is located at the front.
To the left and right of the watch winder module, additional space is provided for 12 manual-winding watches. Behind a lid, which is located below the winders, the Rotalis 15 offers even more comfortable space: compartments for rings, cuff links, pens or chains mean that other beautiful pieces can also be stored here, depending on what equipment is requested. The new Rotalis 15 offers the perfect storage for smaller collections. It is not just functional, it is also an enhancement: Thanks to its size and architecture, which means that it does not have pillars that reach to the floor (as can be seen on the Rotalis 30 and 60), it can be fitted almost anywhere. It can just as easily be fitted in a niche as it can be mounted on a wall, meaning that the Rotalis 15 is suitable for any living space – and adds a touch of decorativeness and harmony to its surroundings.
HIGHLIGHTS
WLAN technology for individual programming
Identification by a fingerprint scanner
Four-layer safety glass
The own house alarm system can be connected
Watch holder variants for different strap lengths
All components come from German production
Share
View full details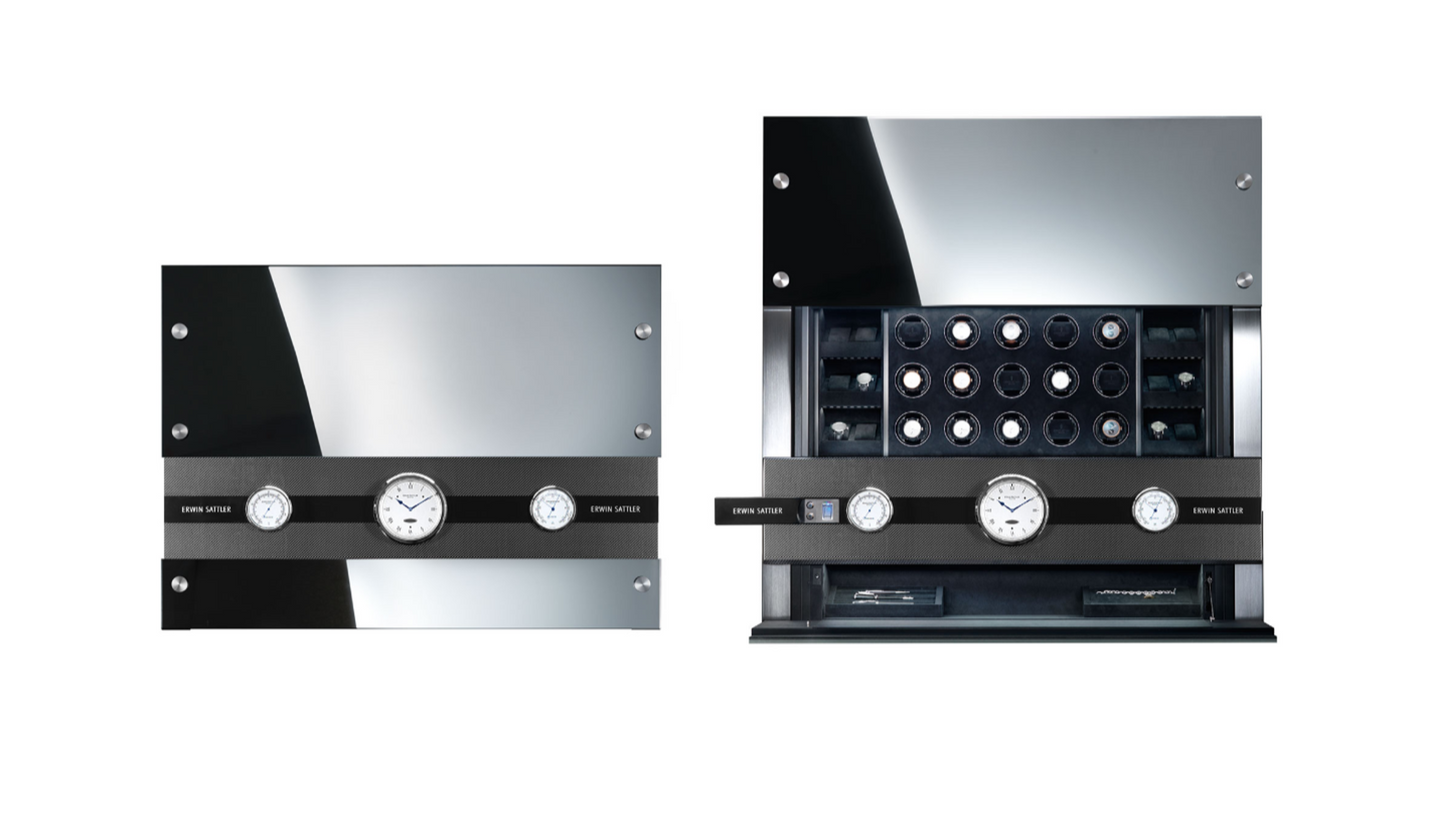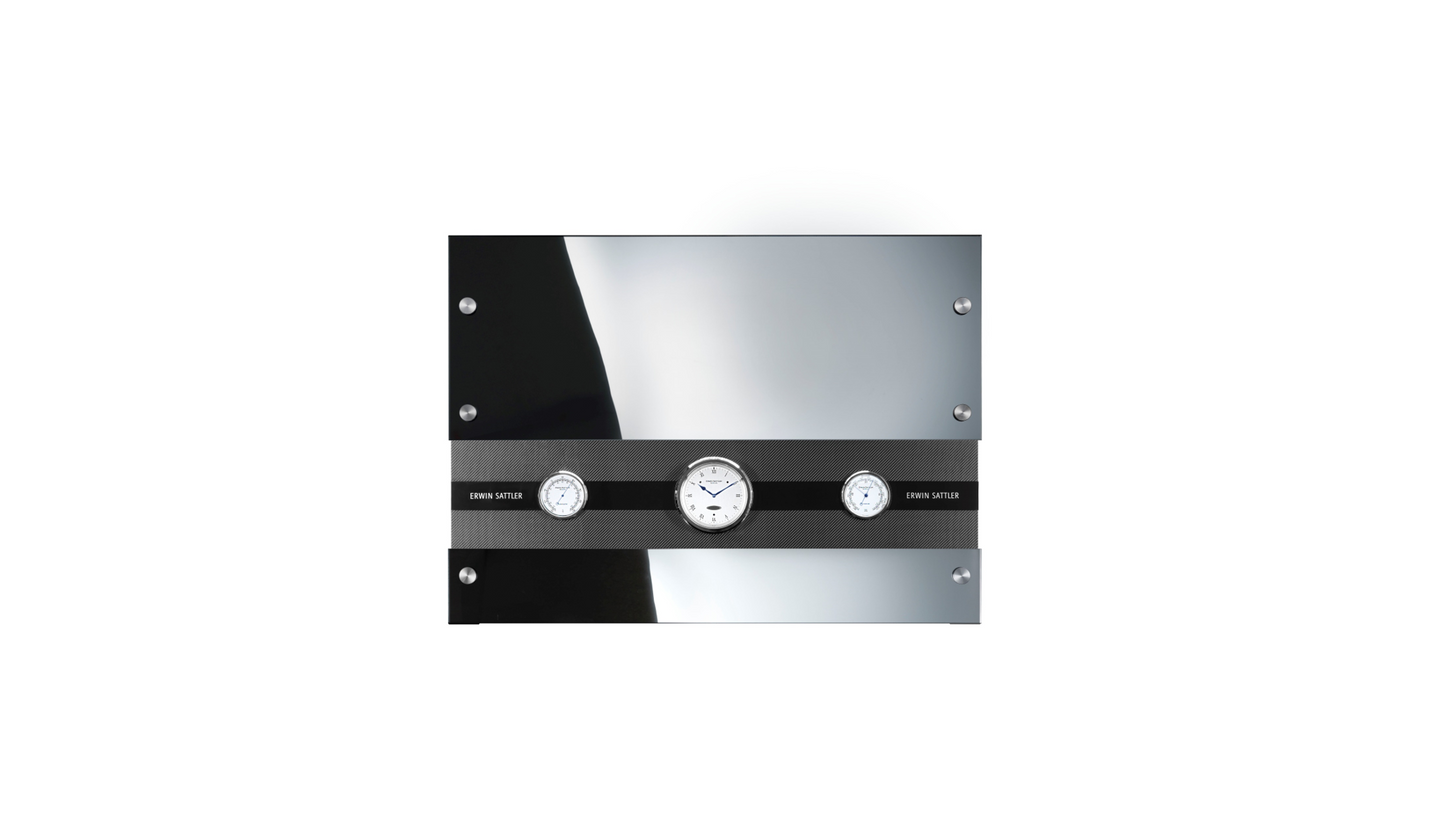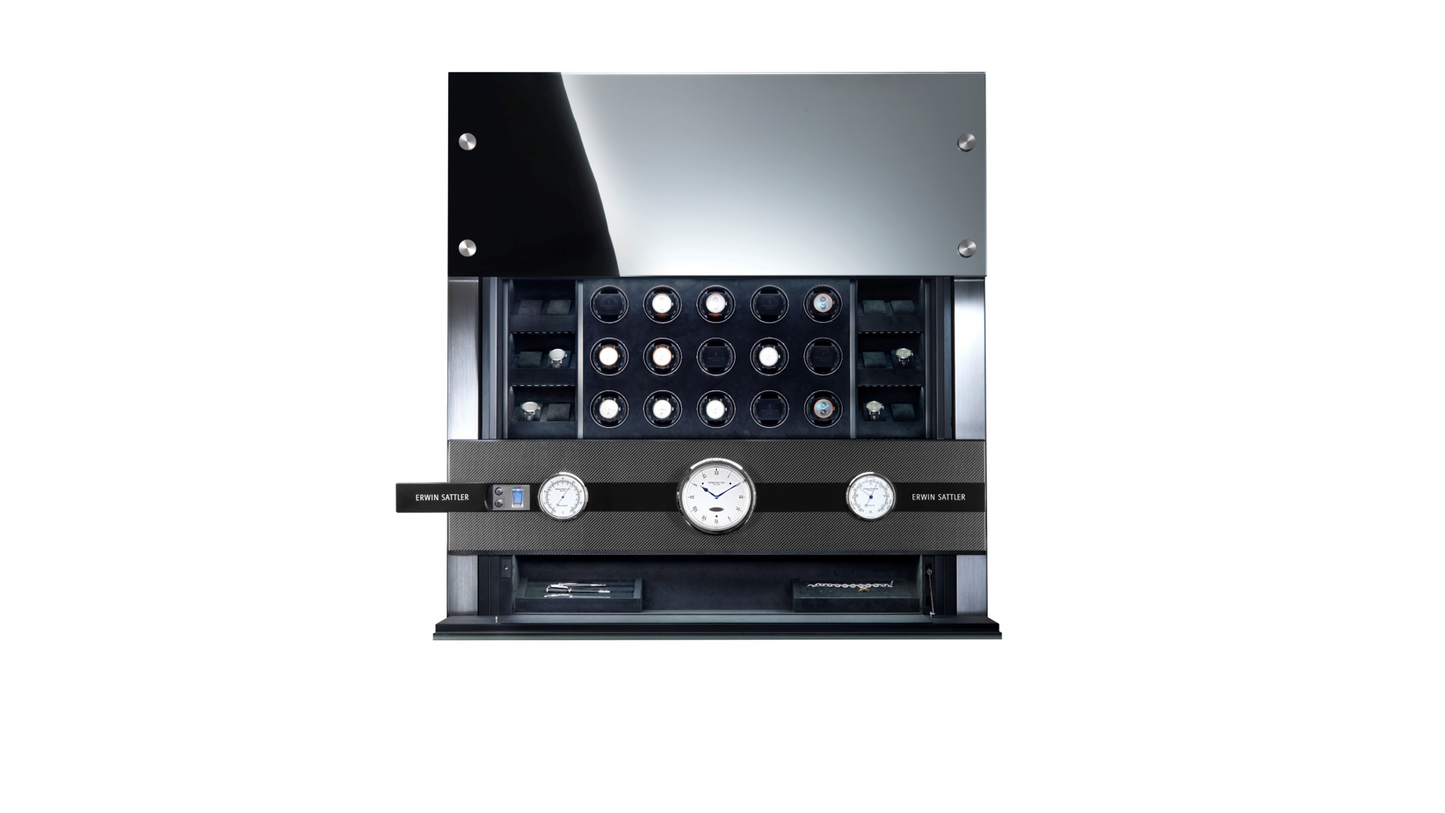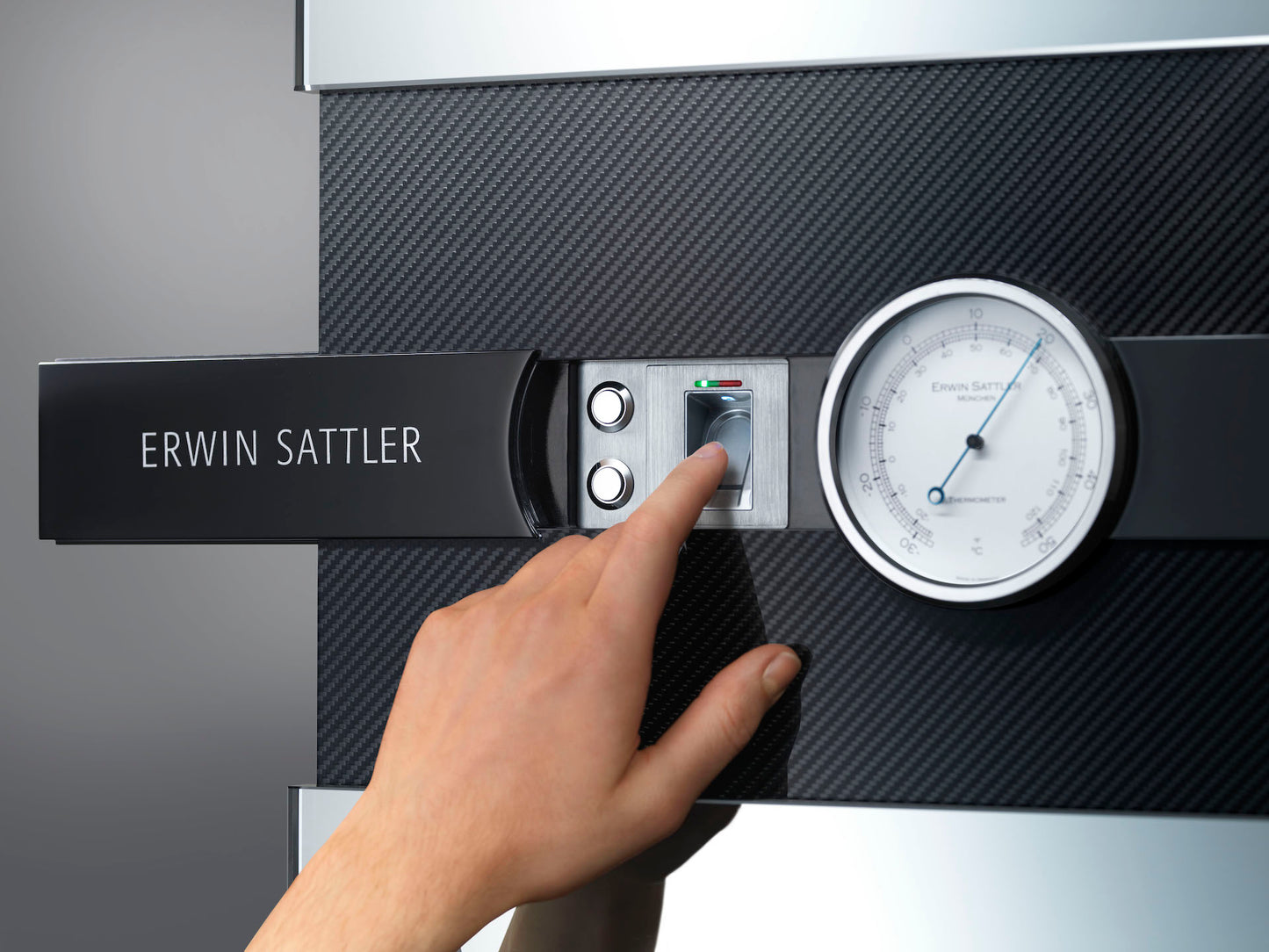 Treasures are kept safe and hidden inside a fascinating and impressive precision pendulum clock
The Troja Sonata M, a precision pendulum clock with half-hour impact mechanism and moon phase display. As an imposing grandfather clock, it can also hide the most secret treasures … In addition, the video also shows the Secunda Sonata, the counterpart as a classic precision pendulum clock for the wall.