Erwin Sattler
Regular price
$5,600.00 USD
Regular price
Sale price
$5,600.00 USD
Unit price
per
Sale
Sold out
FUNCTIONALITY MEETS PERFECTION
Six wristwatches find protected behind a glass door its perfect place. Each individual watch winder can be programmed and controlled with any WIFI-capable device. The optimum values of each watch can be transferred from an enclosed database that contains more than 12,000 different automatic wristwatches and transmitted to the memory in the watch winder.
The control simulates the daily routine of a wearer through a 16-hour active phase and an 8-hour rest phase. The required rotations each day are optimally distributed over the active phase. Of course, the Rotalis 6 also functions in a conventional way with an intelligent standard programming without specific data transmission. At the end of a winding interval, all watches are repositioned exactly vertically with the 12 o'clock position at the top and are therefore showcased to the beholder from their best side.

HIGHLIGHTS
100% Made in Germany
Integrated database with more than 12,000 watch models that contains the rotational speeds as exactly specified by the manufacturer
Settings with any WLAN-compatible device
Watch holders for different bracelet lengths
LED illumination
Share
View full details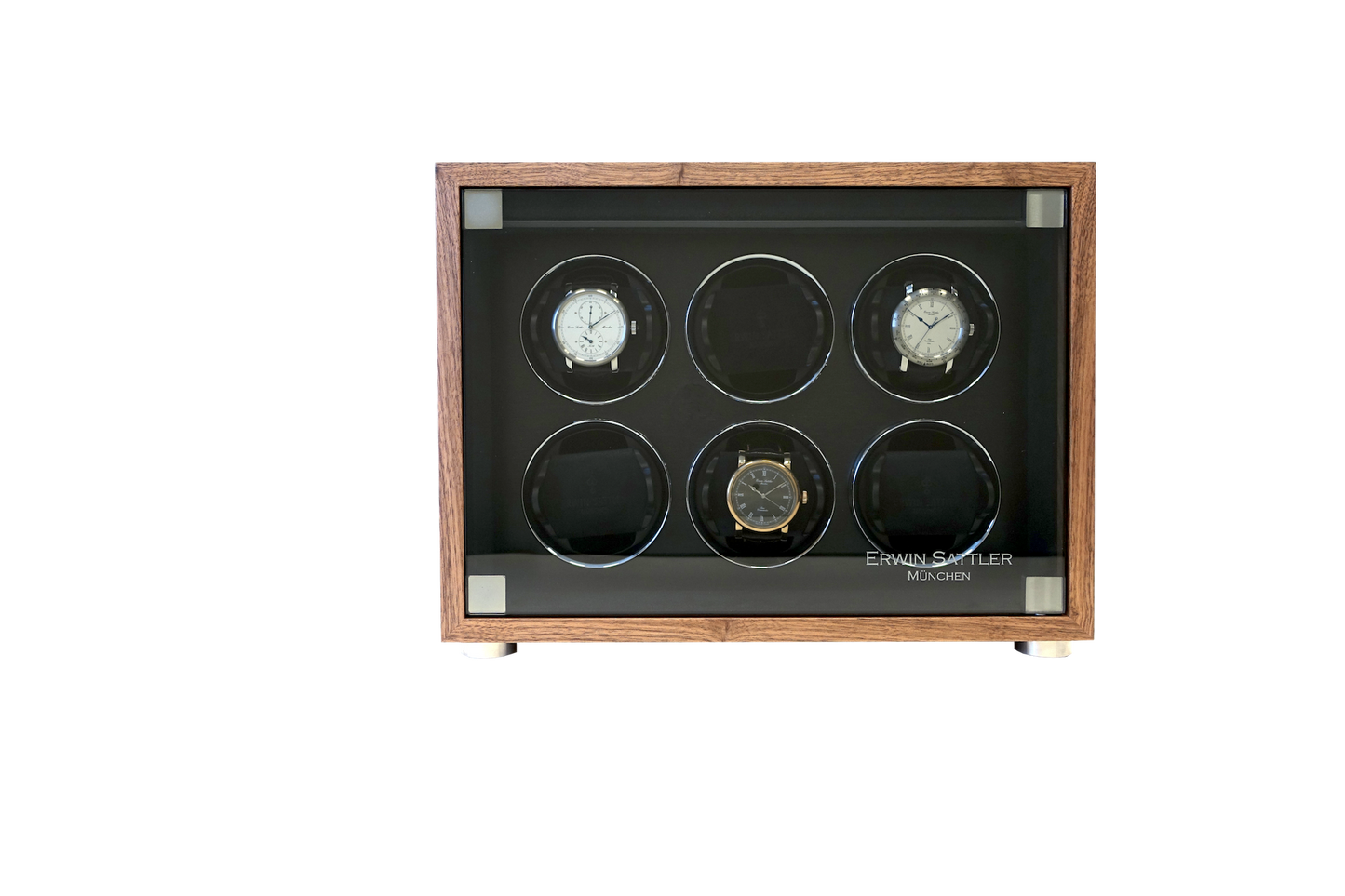 Treasures are kept safe and hidden inside a fascinating and impressive precision pendulum clock
The Troja Sonata M, a precision pendulum clock with half-hour impact mechanism and moon phase display. As an imposing grandfather clock, it can also hide the most secret treasures … In addition, the video also shows the Secunda Sonata, the counterpart as a classic precision pendulum clock for the wall.