Erwin Sattler
Regular price
$67,000.00 USD
Regular price
Sale price
$67,000.00 USD
Unit price
per
Sale
Sold out
A HARMONY OF COMPOSITION – THE SECUNDA SONATA BRINGS TOGETHER THE PHASES OF THE MOON AND THE CHIMING OF THE PASSING TIME
In music, the word "sonata" indicates an instrumental piece and comes from the Latin verb "sonare", meaning "sound". The most distinctive feature of the Secunda Sonata is thus revealed right there in its name. The proud owner of such a handsome, handmade timepiece will delight not only in the soothing ticking of the movement but also in the warm sound of the gong on the half-hour and the hour.
In addition to its pleasant chime, the clock also has a handpainted moon phase display that lends a special appeal to the silver-plated dial. The combination of these two functions brings together visual beauty and acoustic splendour. As is customary with the precision pendulum clocks from Erwin Sattler, the pendulum of the Secunda Sonata is equipped with temperature and air-pressure compensation.
The gold-plated gear train, with a 30-day power reserve, is fully fitted with ball bearings and jewel bearings, while the classic Graham escapement is embellished with agate pallets. This exclusive ensemble is housed in a fine, contemporary case finished with metal inlays and a macassar cassette in the back.
HIGHLIGHTS
Silver-plated dial with particularly large, hand-painted moon phase display
Pleasant, rich-sounding half-hour strike train
Seconds pendulum with twin barometer and temperature compensation
Share
View full details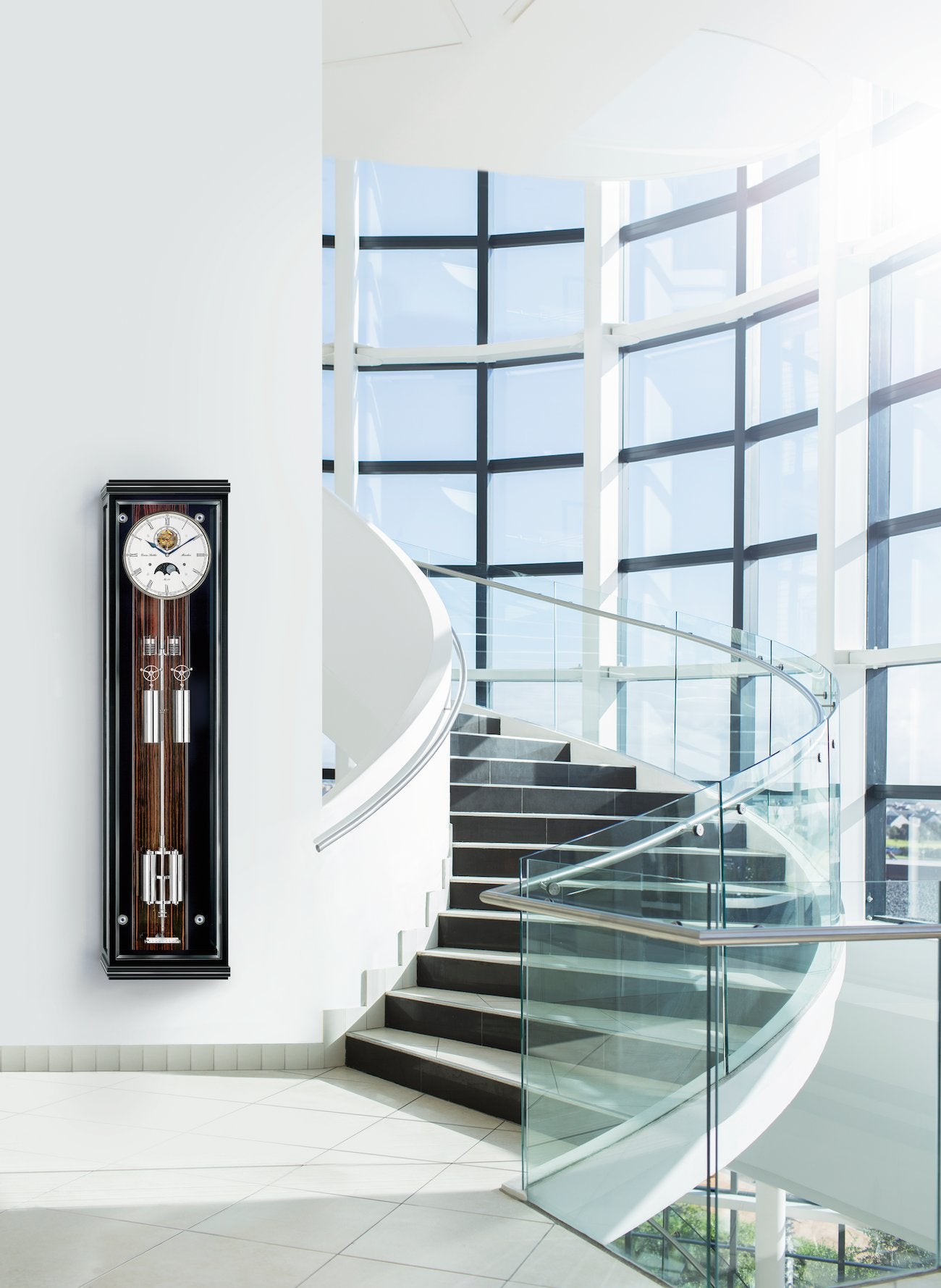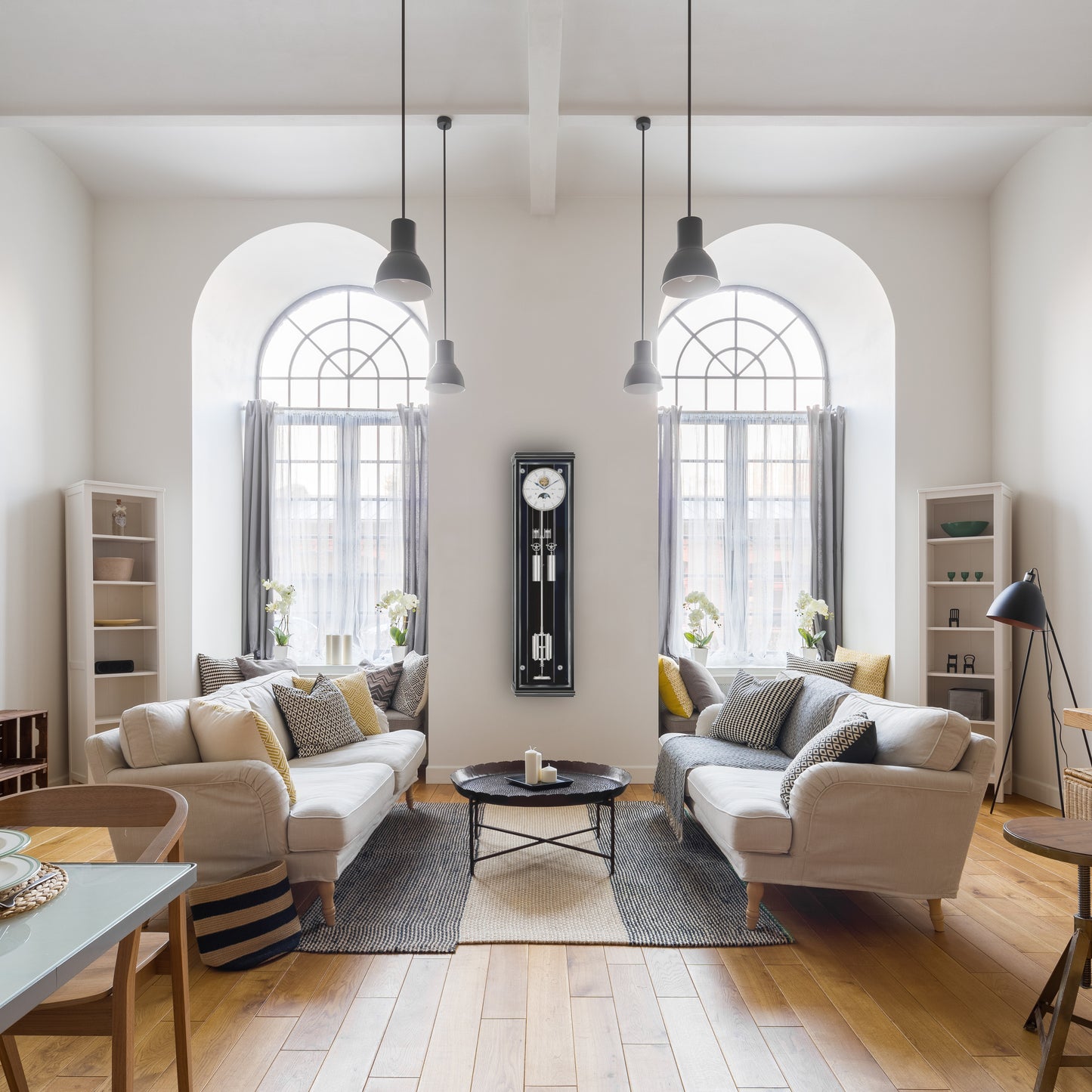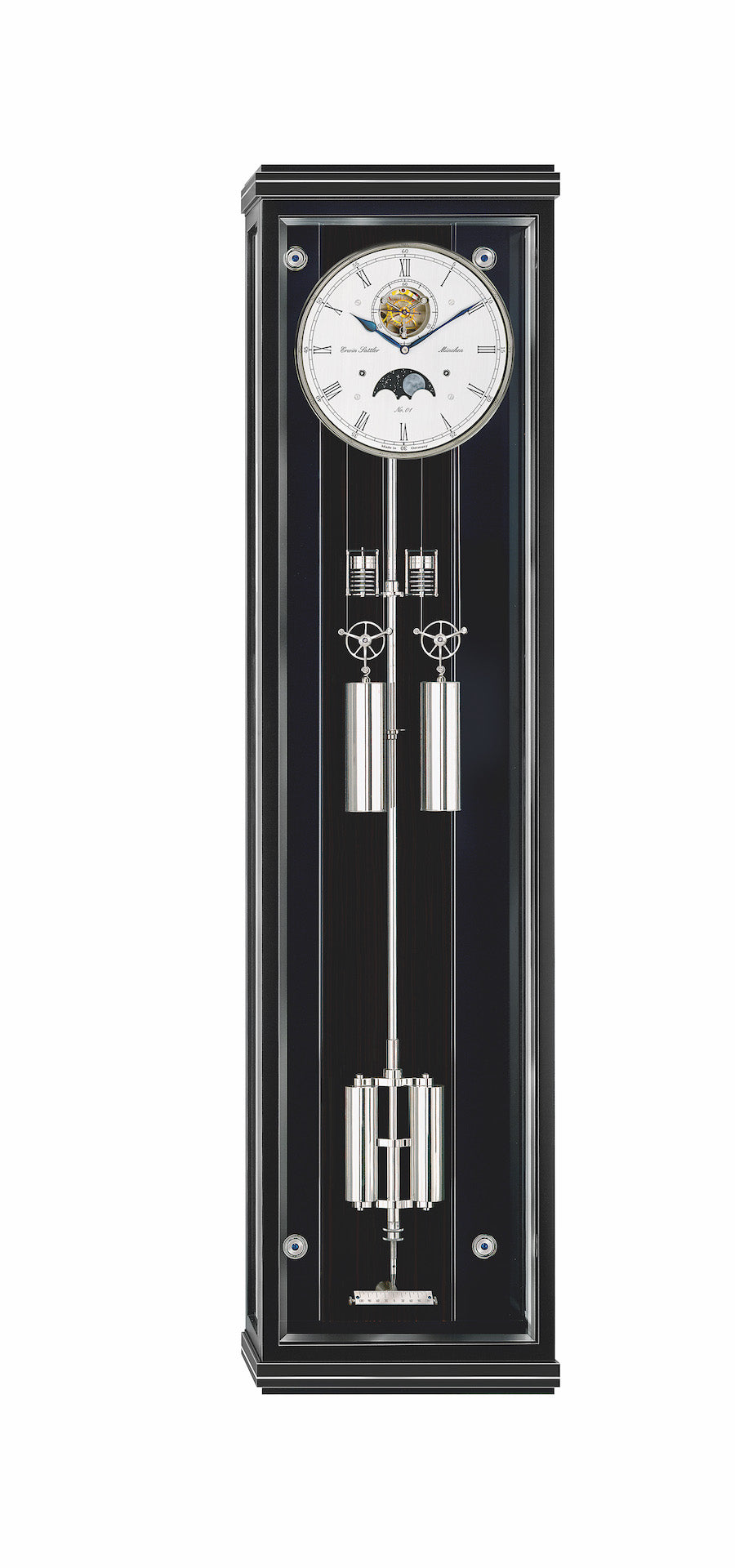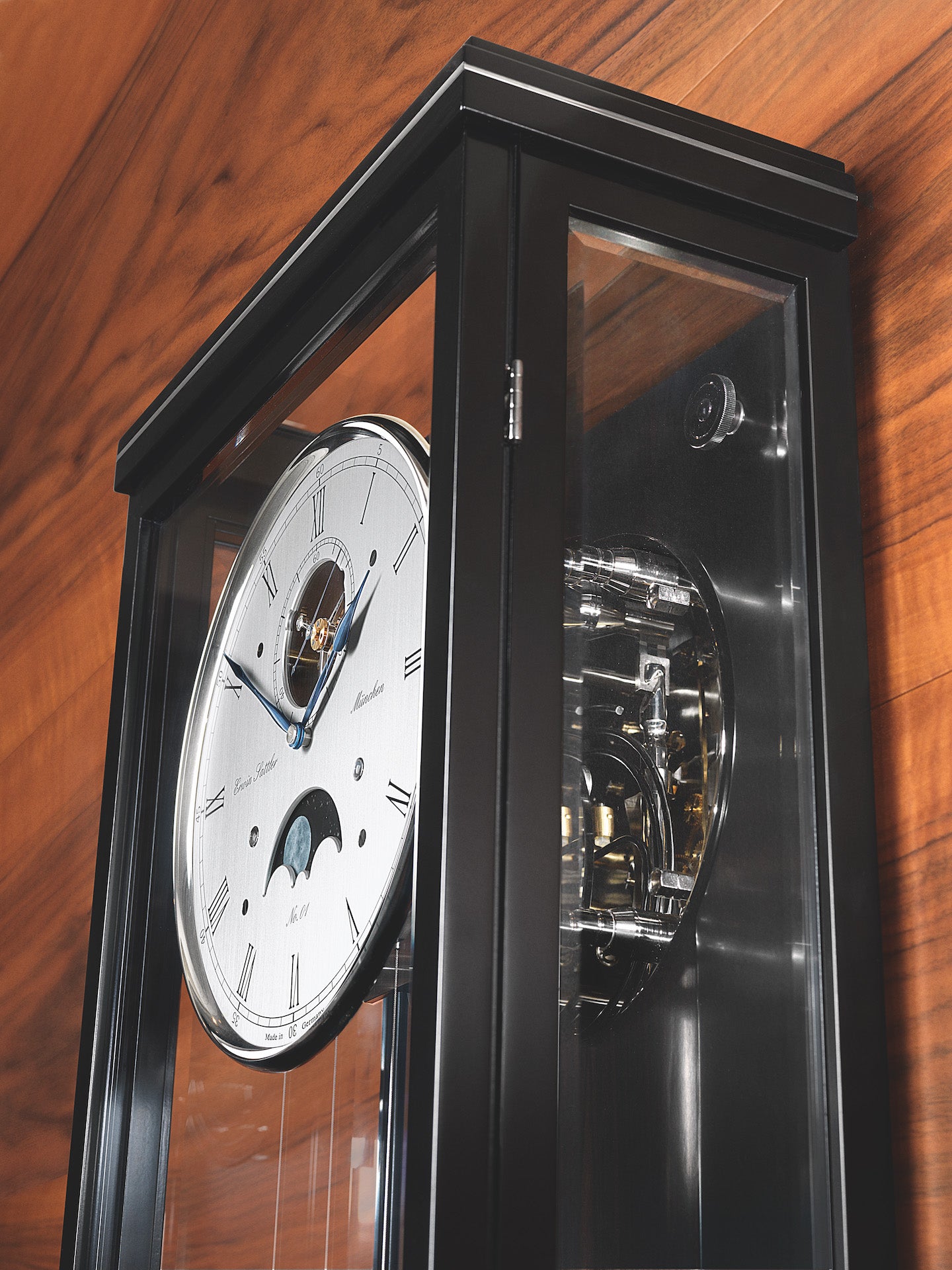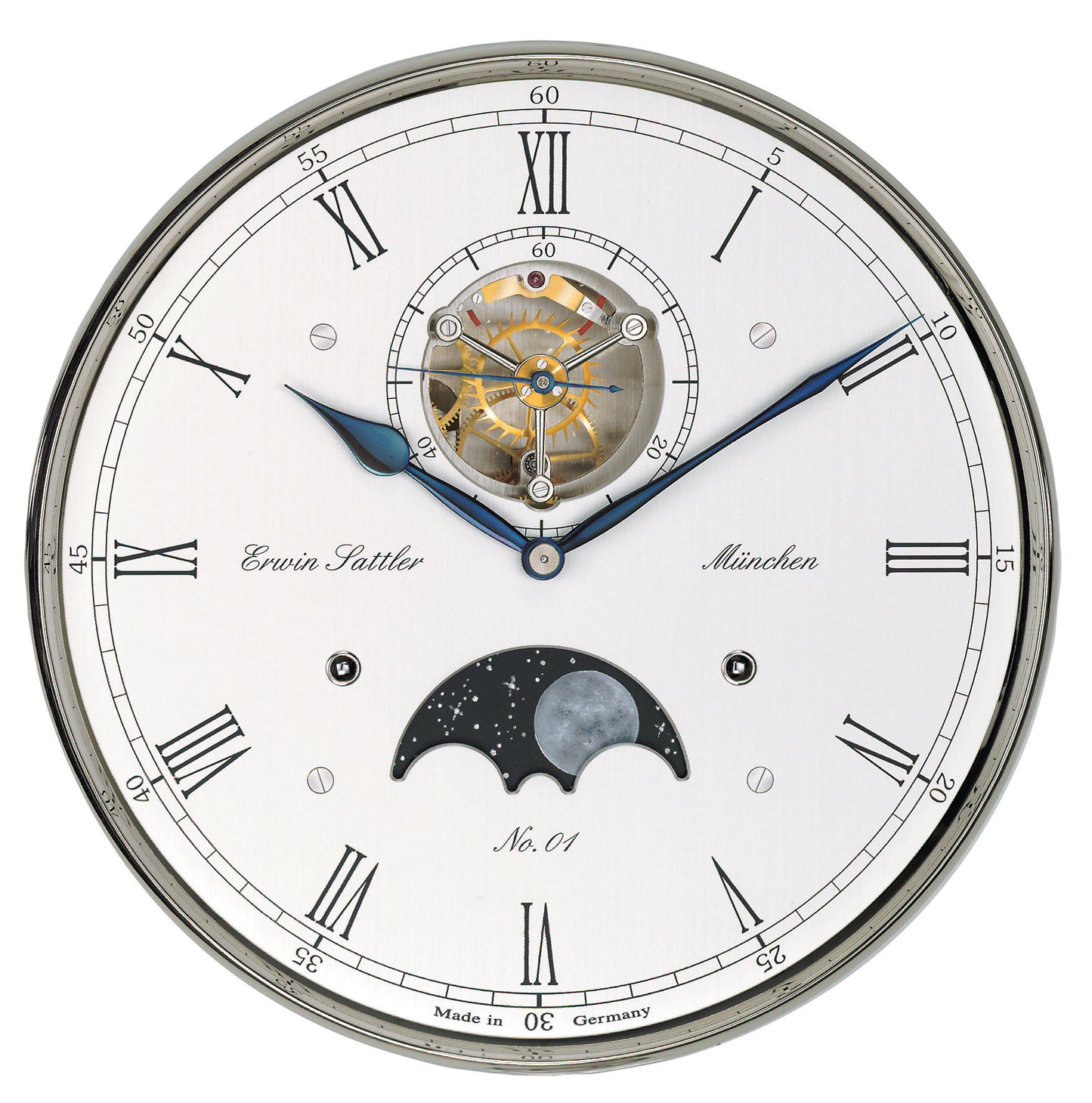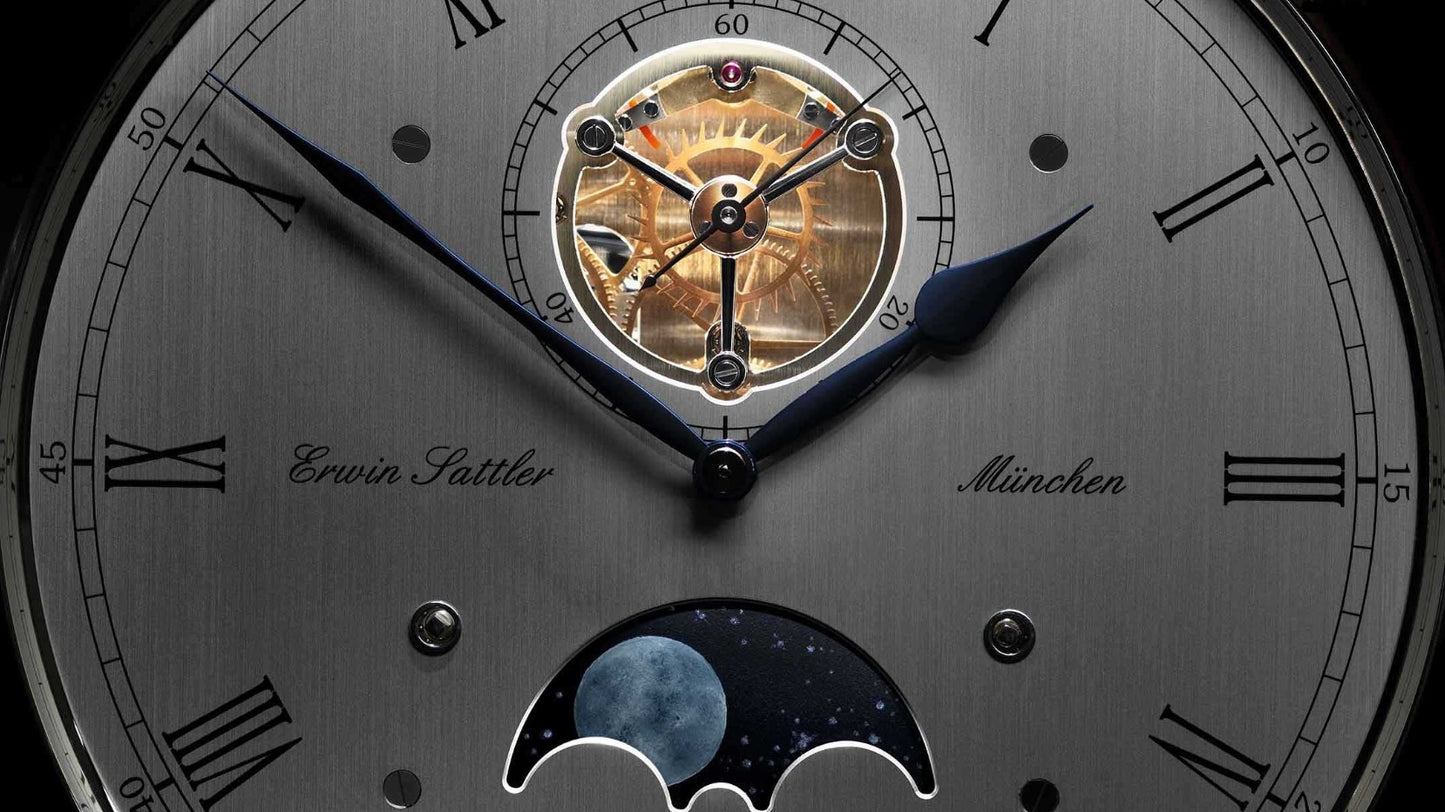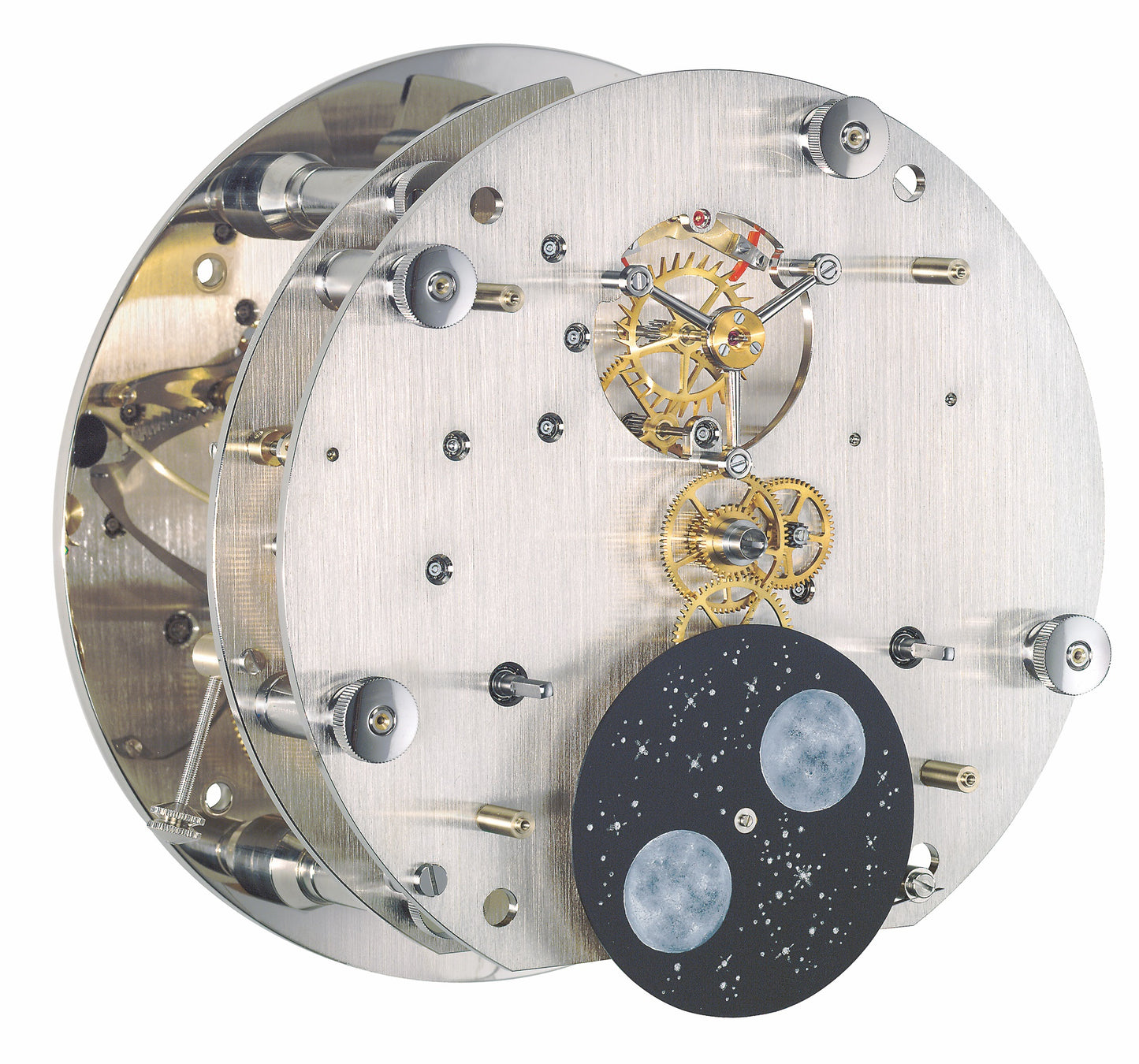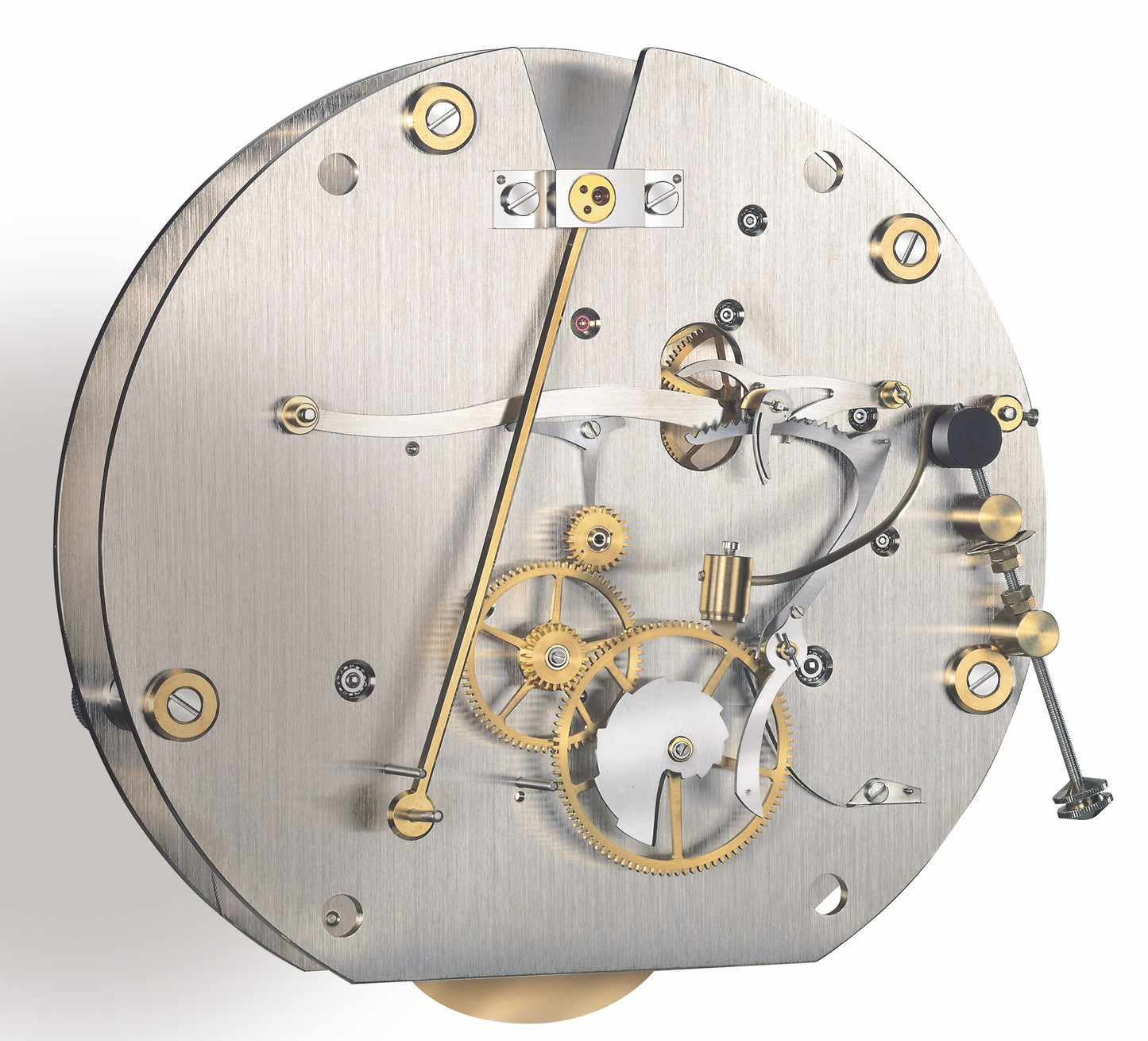 Treasures are kept safe and hidden inside a fascinating and impressive precision pendulum clock
The Troja Sonata M, a precision pendulum clock with half-hour impact mechanism and moon phase display. As an imposing grandfather clock, it can also hide the most secret treasures … In addition, the video also shows the Secunda Sonata, the counterpart as a classic precision pendulum clock for the wall.