Erwin Sattler
Regular price
$10,500.00 USD
Regular price
Sale price
$10,500.00 USD
Unit price
per
Sale
Sold out
ALWAYS IN STEP WITH THE TIME: THE NEW TABLE CLOCK METRICA II
Whether on the desk or at the fireplace – the Metrica II ticks stylishly and incessantly
The time, as well as the date and the power reserve, is always clearly readable on the dial with its modern design. The new high gloss hand-polished case with metal inlays that are polished as well, is the result of constant improvement of successful models and the use of contemporary materials.
The Metrica II is equipped with a reliable and durable table clock mechanism. The manufactory caliber 1385 with the gold-plated gears and the built-in ball bearings makes the table clock a particularly valuable timepiece. A complex mechanism integrated into the movement also ensures that the time is displayed precisely. This spring force balance by means of the fusée and steel cable ensures an even torque, while the drive energy stored in the mainspring continuously decreases over the 15-day power reserve.
Glazed on all sides with anti-reflective panes, the case provides a worthy frame for the internal clockwork. The door of the Metrica II is frameless and therefore an important design element of the elegant case appearance. When you open it, the lid of the key compartment in the upper cornice rises. The crank is always in a safe place, can be easily removed and the Metrica II can be wound up for another 15 days.
Share
View full details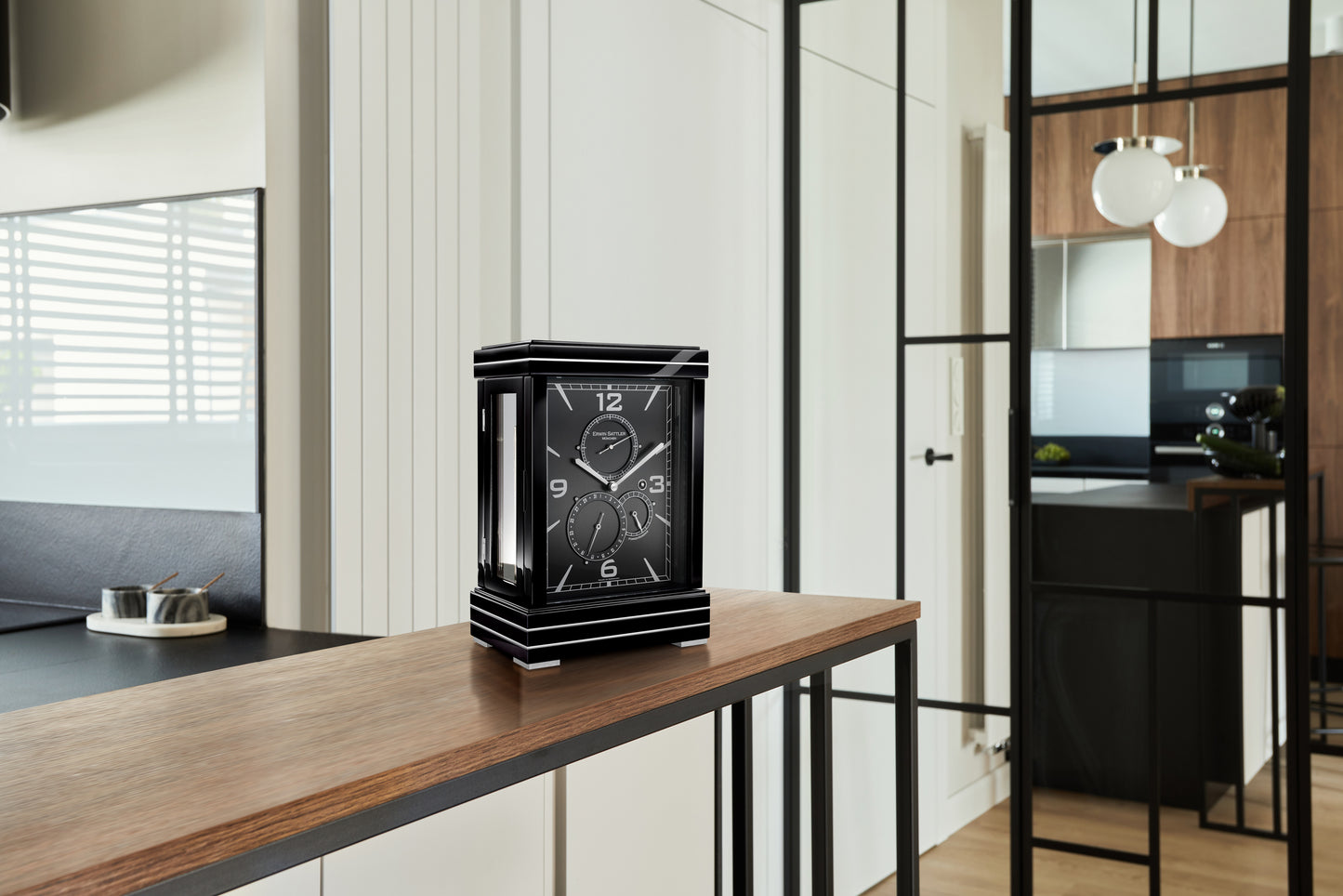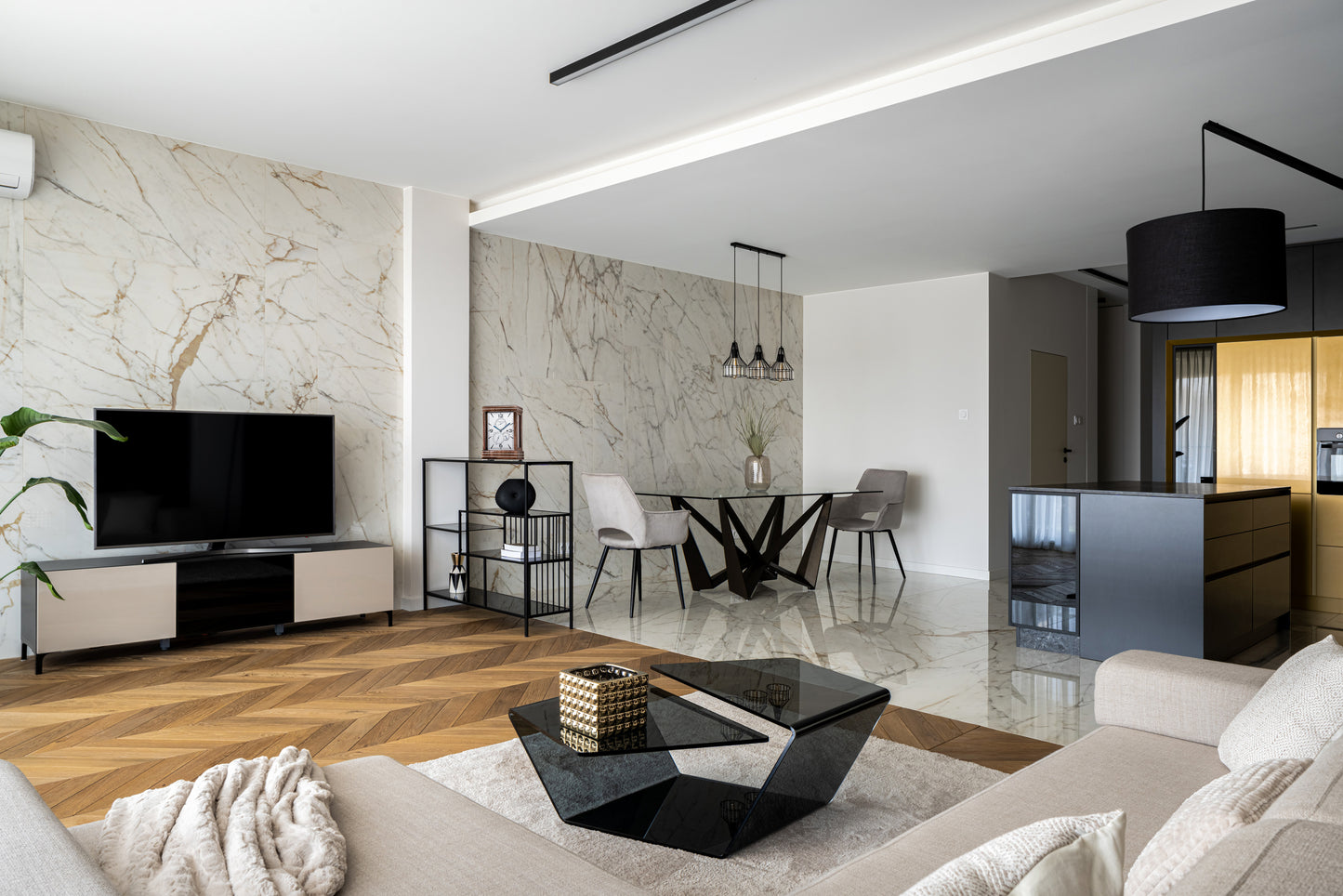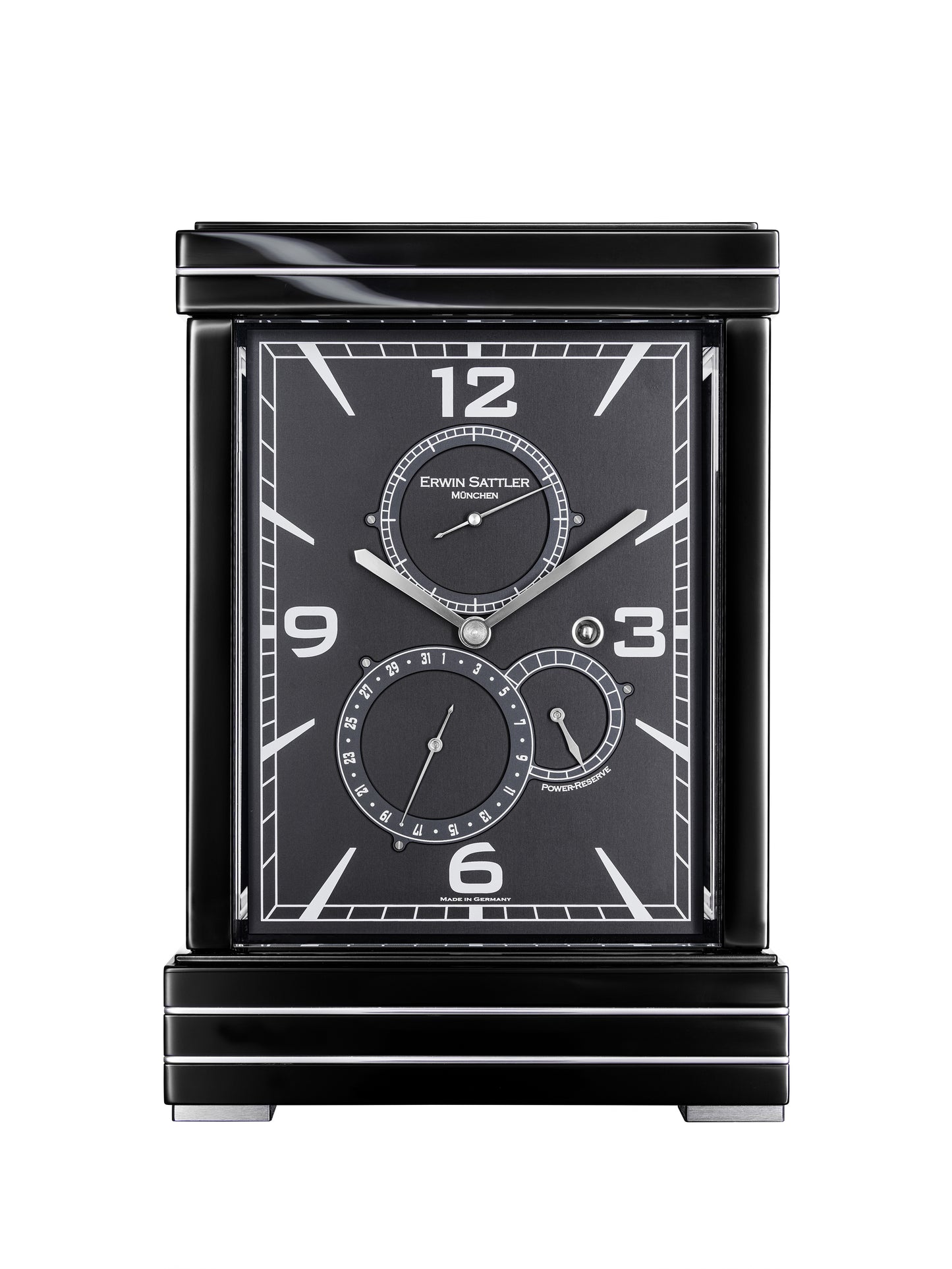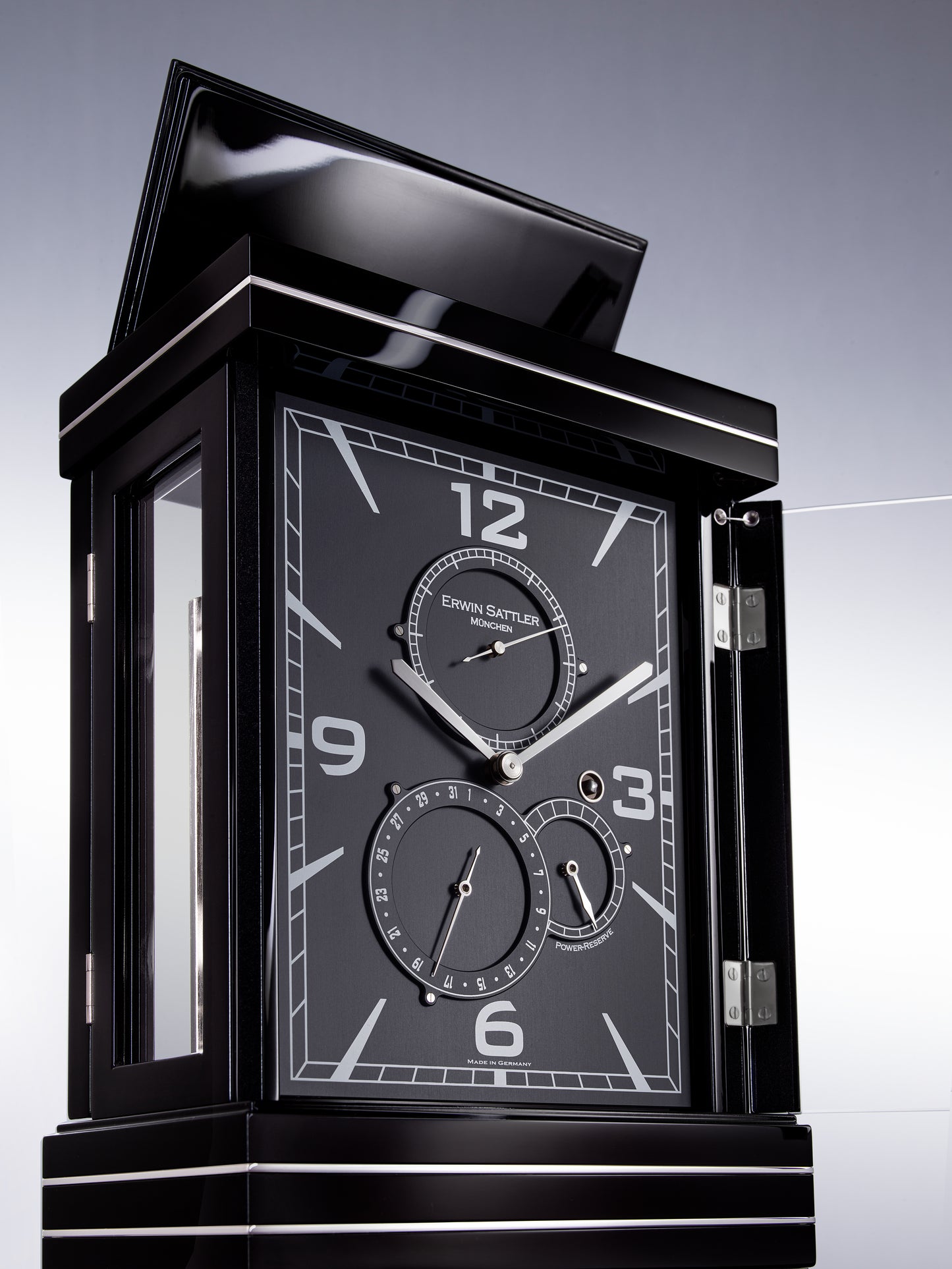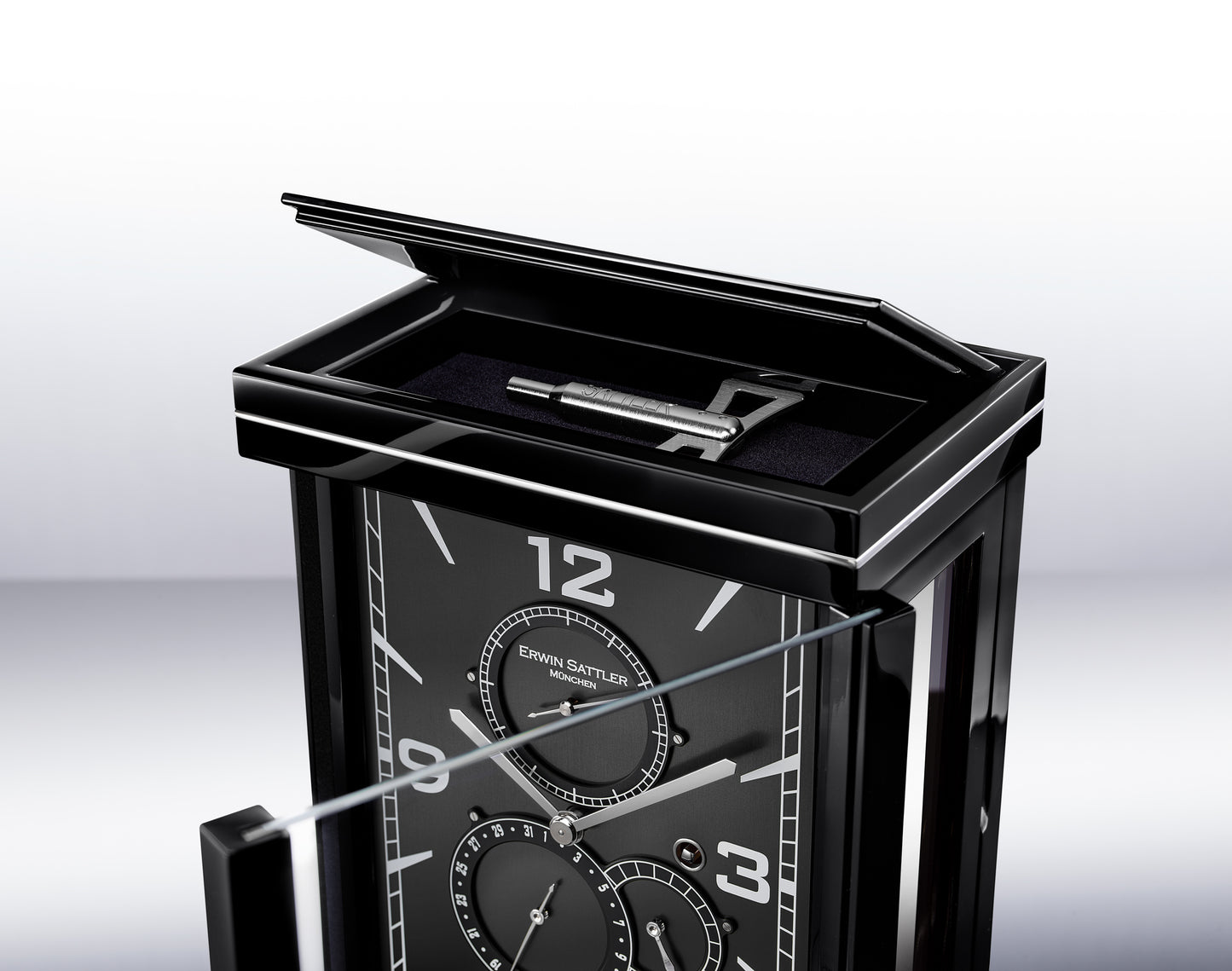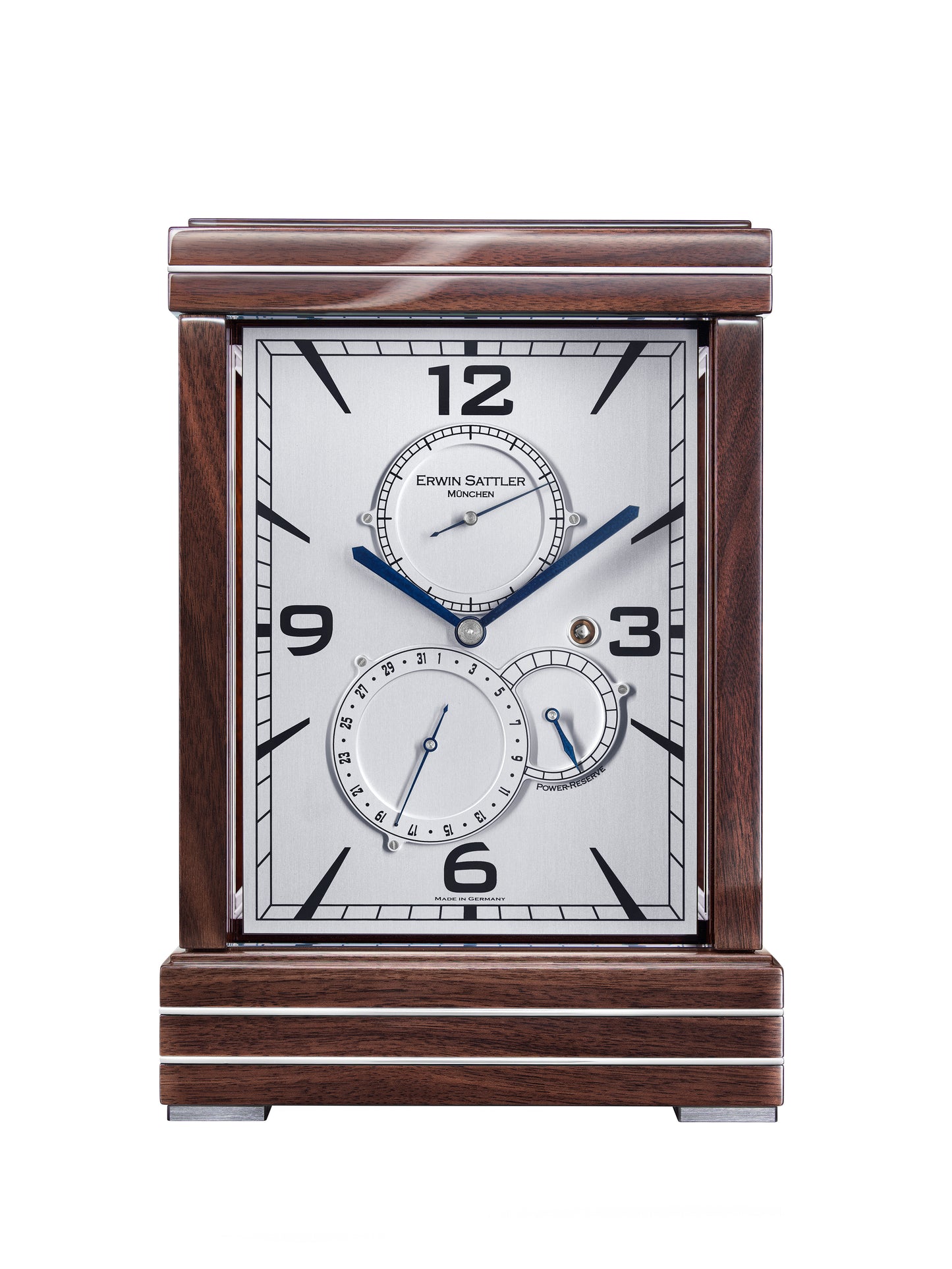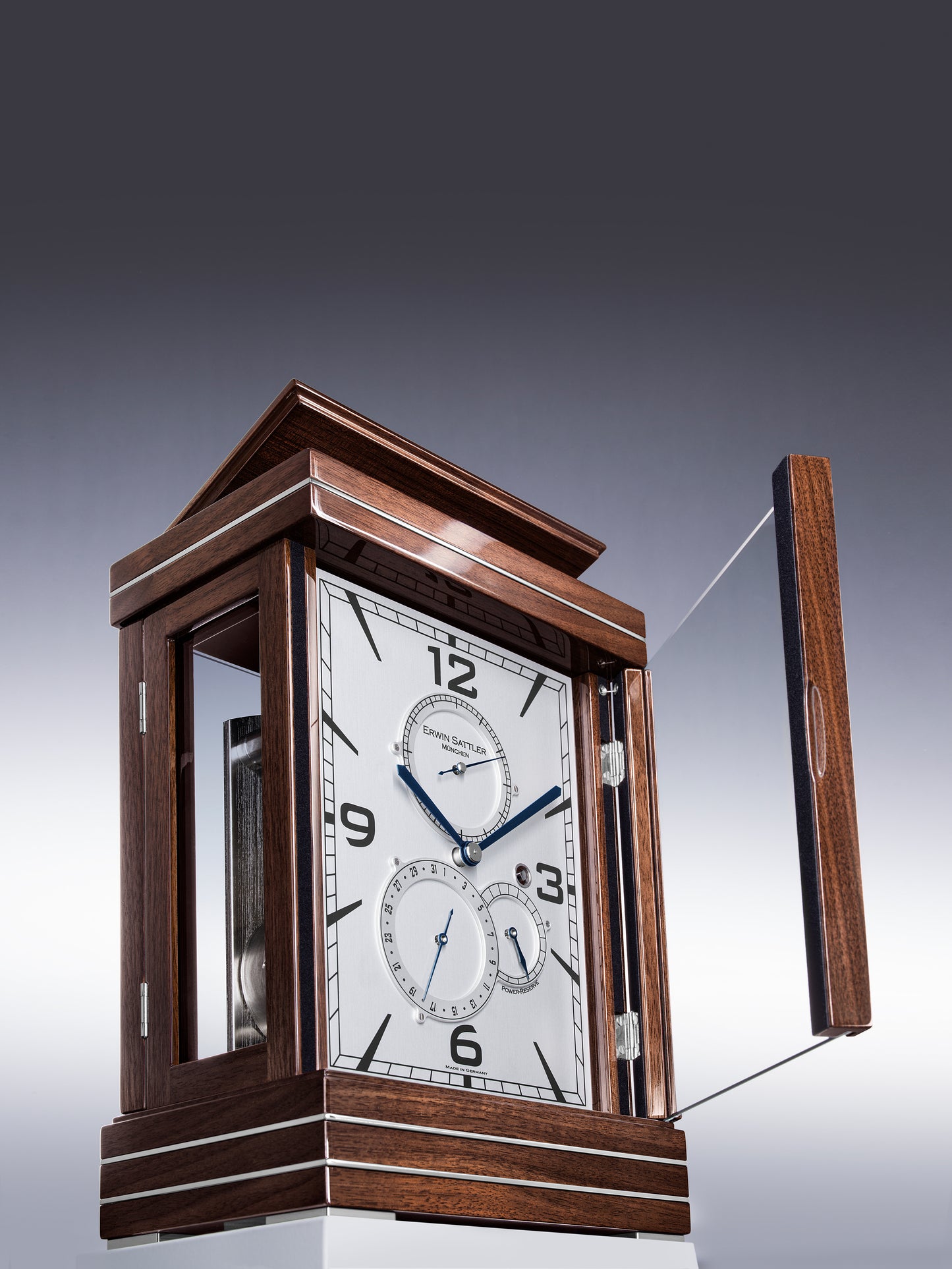 Treasures are kept safe and hidden inside a fascinating and impressive precision pendulum clock
The Troja Sonata M, a precision pendulum clock with half-hour impact mechanism and moon phase display. As an imposing grandfather clock, it can also hide the most secret treasures … In addition, the video also shows the Secunda Sonata, the counterpart as a classic precision pendulum clock for the wall.